June 9, 2016
Whitby School Celebrates Historic Capital Campaign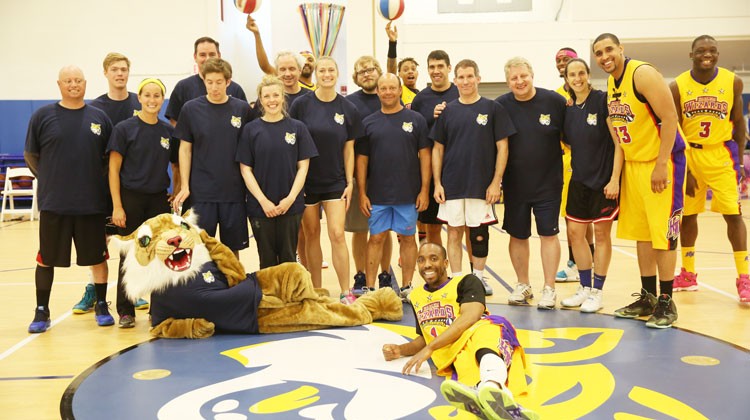 Whitby School celebrated a historic Capital Campaign May 16, which saw the construction of a design lab, science lab, two additional Middle Elementary classrooms and a state-of-the-art Athletics Center.
Director of Institutional Advancement Lynne Brum said the campaign, which began in 2013, has already exceeded $6,133,000 with another month to go, signaling a new era for Whitby.
"Reimagining Ready: The Campaign for Whitby" has demonstrated the willingness of our community to provide all we can for our students as we live our mission each and every day," said Head of School Bryan Nixon.
The school marked the occasion by hosting students, parents, faculty and staff at the Athletics Center to watch a friendly game of basketball between the world-renowned Harlem Wizards and the school's own Whitby Wildcats – a team comprised of faculty, staff, parents and a former student.
During the celebration, the Wizards dazzled the crowd throughout the night with intricate dribbling, slam dunks and various theatrics. While the Whitby home team held their own, they ultimately faltered to the visitors.
"Opening the new Athletics Center with the Harlem Wizards provided us all with a wonderful celebration that reveals the passion we have for our school and for learning, which will be strengthened by these new facilities," Nixon said. "Whitby has flourished for generations due to the generosity and commitment of alumni, parents, grandparents and friends."
The new Athletics Center is 11,860 square feet – double the size of the previous facility – and is home to a rock climbing wall, two full size basketball courts, dance studio and an additional classroom.
Tags:
basketball
,
Capital Campaign
,
Celebration
,
greenwich
,
Whitby