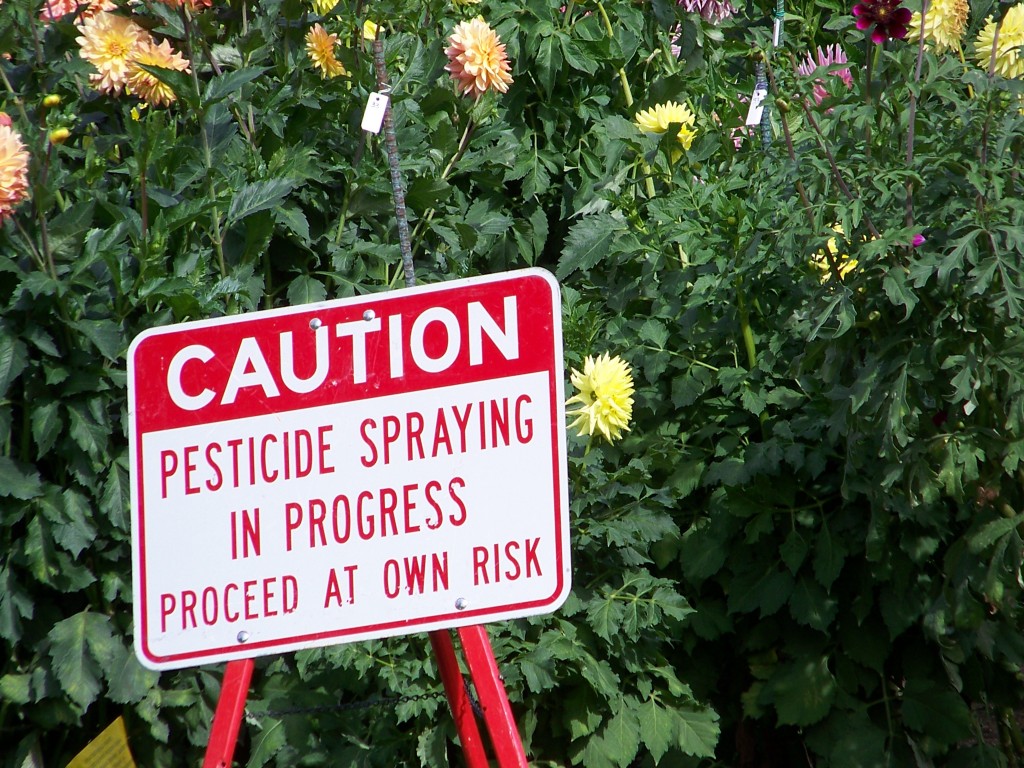 It's been eight years since the town of Greenwich banned the use of pesticides on all 59 of the its athletic fields—a year before a state mandate to ban the use of the chemicals on the grounds of elementary and middle schools.
Today, the lawns in front of Town Hall display a neatly kept spread of organic grass, which relies on natural fertilizer and hundreds of hours of upkeep and maintenance from the Department of Parks and Recreation.
It was on the third floor of the building, in a late May Board of Health meeting, where the issue of pesticide use came up again, just as lawns turned green and plants around town reached full bloom after a long winter.
"The purpose of our presentation tonight is to show our appreciation for the current landscaping practices of the town, the Organic Maintenance Program, and to ask you to help us extend those practices to private residents," Abby Levy, co-director of Greening Our Children, said to the Board of Health.
A local group called Safe Lawns, Levy says, will head–start the effort for organic, pesticide-free lawns on private property.
"We are not asking the town to impose any restriction on its own property or on private property. We think the town deserves to be celebrated for the great work its been doing for the past decade."
Since a state law exists in Connecticut that bars municipalities from restricting pesticides on private property, no legislation was brought forward from the group.
Instead, it asked for the board's blessing in the newly formed Safe Lawns program.
The program has been presented to First Selectman Peter Tesei, Director of Public Works Amy Siebert, Director of Conservation Denise Savageau, Director of Parks and Recreation Joe Siciliano, Mary Hull of Greenwich Green and Clean, and state Rep. Fred Camillo.
"So far, everyone seems very supportive," Levy said.
The educational aspect of the program will inform residents the benefits of going pesticide-free on their yard, while promoting the challenge to grow organically with flyers, magnets and an eventual kick-off event.
Levy cited hormone disruption, nervous system conditions, cancers, and respiratory effects as concerns linked with pesticide exposure.
A study published May 9, 2016 by JAMA Neurology linked cumulative pesticide exposure with increased risk amyotrophic lateral sclerosis (ALS), according to the study's survey data and blood measurement results of 284 people; 156 patients with ALS were tested in the study compared with 128 control group patients.
Fred Camillo spoke before the board as a long-time animal owner in both Cos Cob and Old Greenwich.
"I say this as somebody who believes in personal private property rights—very much so," Camillo said. "I'm old enough now to remember when people weren't using pesticides on their lawns. Now you can see the yellow signs all across the lawns. I've always had animals my whole life. I've had goats, ducks, chickens, and I never had animals die of cancer. My last three have."
Camillo, who switched to using organic weed-killer, said he feels comfortable knowing he's doing his part, but would like to see the idea gather wide support.
"I think we need to springboard on what has been already done here in town," Camillo said. "It's not just about personal private property rights, it's now affecting everybody."
The board favored an education process, but said it could not advocate for a town-wide resolution on the issue.
"I don't think it's appropriate for this board to pass a resolution to ask residents voluntarily to stop using pesticides on their private property," said Robert Carangelo, chairman of the Board of Health. "I think it is a very slippery slope when you ask people to voluntarily not to do things because of potential health risks. There is no logic in place to draw the line. If we pass a resolution along this line, the next resolution could be asking people to stop driving cars in town."
Dr. Andrew Bronin echoed the board's thoughts on educating the town about pesticides, but said his role within the board isn't to advocate, but to teach. The board said it would provide links on its website to give residents a starting point on how to maintain their lawns in an environment-friendly way.
"The education aspect is very attractive to me," said Dr. Bronin, a member of the Board of Health. "I'm trying to sort out our role as a board, with concern of our power as a board, in regards to recommending people what to do on their private property."
Julia Chiappetta, also a board member, says the old information is extremely relevant to today and that the public still may not be fully aware that all town fields are pesticide-free.
"I think it's something we could really use as part of an educational series," Chiappetta said. "I've never used pesticides, and my lawn is beautiful."
Greenwich Director of Health Caroline Baisely concluded the meeting by outlining conflicting sides of the argument.
"We may have only one advocacy group here, but there is one strong advocacy group called Lyme Research Alliance that advocates the protection against pests," Baisley. "If that group were here, there would be a little stir in the audience because they advocate the protection of themselves and their families from tick-borne diseases."
She was reminded of how the board was confronted with the group's plea to spray parks and schools with pesticides that would prevent their children from tick-borne diseases such as Lyme.
"We didn't move forward with that as a town, but they advocate to protect themselves by using pesticides," Baisley added. "There are two sides to every coin."