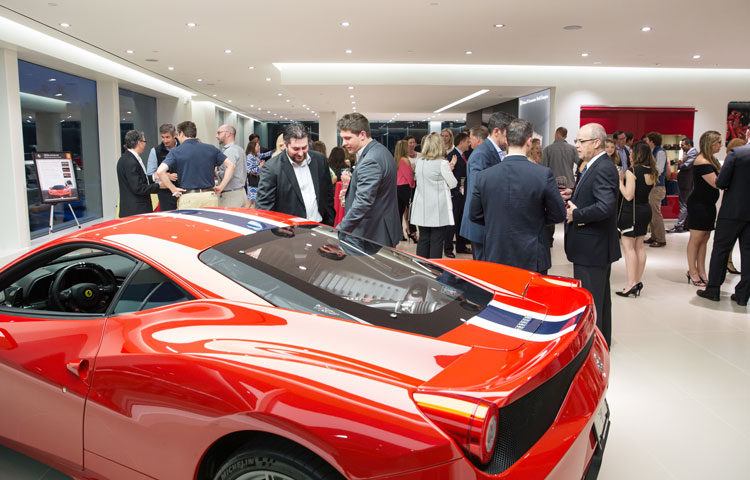 ONSF (ONS Foundation for Clinical Research & Education, Inc.) in conjunction with Greenwich Hospital held a pre Golf Outing "Tee-Off" cocktail party for golfers, donors and sponsors on April 28.
The Miller Motorcars Ferrari and Maserati showroom was the perfect venue for the 90 guests who socialized while admiring the automobiles. Horseneck Wines provided two wine tastings and other beverage selections. Golf Outing Co-Chairs, Dr. Michael Clain, Adam Ercoli, Rich Granoff and Vicki Leeds Tananbaum were joined by Cyndi and Richard Koppelman, ONSF President Dr. Paul Sethi and his wife, Amy, Beverley and Dan Floersheimer, Norman Roth, President and CEO of Greenwich Hospital, Glen Sutton, President of Nebco, Dr. Seth Miller and Amanda Miller, Angela Tammaro and many other Foundation friends.
The 8th Annual Golf Outing will be held on Monday, June 6 at The Stanwich Club.