May 30, 2016
OpEd: Sacrifice and Duty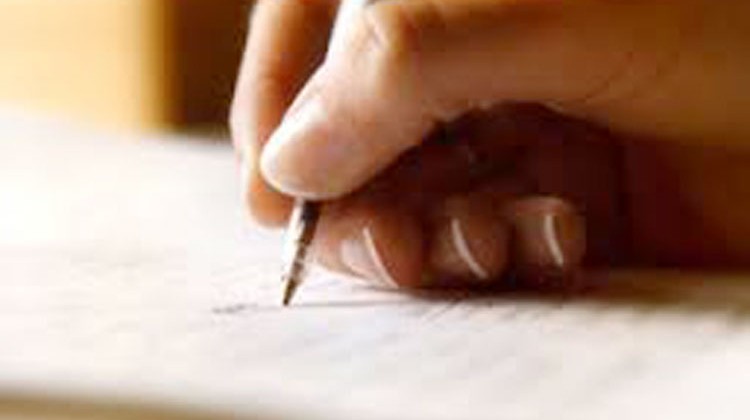 By Francis Ambrogio
Sentinel Contributor
Memorial Day is about sacrifice and duty, and how they connect us all. As we remember those who have fallen fighting for our nation, we might hear the phrase, "ultimate sacrifice."  Consider what the word "ultimate" means – it's the final, the last sacrifice. So when we remember those who made the ultimate sacrifice, we might consider the purpose of that sacrifice – something greater than life itself.  We can ask ourselves, "What greater sacrifice is there than life?" 
For some, it was the cause of independence, and they fell at places like Lexington and Bunker Hill. For others, it was the integrity of a young nation, and they fell at places like Fort McHenry and New Orleans. For others still, it was our federal Union itself, struggling to stay together amidst a ferocious Civil War, and the natural right of all individuals to be free – they fell at places like Antietam and Gettysburg. Some, seeing the inhumanity of terrorism, laid down their lives pursuing those who would perpetrate it upon the innocent. Some were professional soldiers, going where they were sent, following orders in far-flung places like Mexico, China, and the Persian Gulf. Most were ordinary citizens who were called up at times that the nation, and sometimes the entire world, needed them. They made the ultimate sacrifice because duty called them when it did, and they did what needed to be done. Many times, they gave their lives simply for the comrades standing to their right and left. Memorial Day is an opportunity to remember these people and to reflect upon the noble causes that moved them.
In June, 1941 – one the darkest hours for the cause of human liberty – Sir Winston Churchill said, "The destiny of mankind is not decided by material computation. When great causes are on the move in the world, stirring all men's souls, drawing them from their firesides, casting aside comfort, wealth and the pursuit of happiness in response to impulses at once awe-striking and irresistible, we learn that we are spirits, not animals, and that something is going on in space and time, and beyond space and time, which, whether we like it or not, spells duty."
Those we honor on Memorial Day heard this call to duty, and in thousands upon thousands of individual acts of the most fundamental Love, laid down their lives for their friends and their fellow man. To quote the hymn, "I Vow to Thee, My Country," they "[laid] upon the altar the dearest and the best," and as the great American General Douglas MacArthur stated, "In battle and in the face of danger and death, [the soldier] discloses those divine attributes which his Maker gave when he created man in his own image…However horrible the incidents of war may be, the soldier who is called upon to offer and to give his life for his country is the noblest development of mankind." This is a development that values others above one's self and elevates the immortal flame of liberty, virtue, and peace above the brief candle of mortal life and comfort.
Memorial Day also speaks to our place in history. Our lives are better and our freedom more complete thanks to those we honor. Their sacrifices gave us the chance to live in a country whose chief goal is liberty. In the words of Irish statesman and philosopher Edmund Burke, "People will not look forward to posterity who never look backward to their ancestors." Our common liberty was passed down to us through thousands of years of Western civilization, and we must pass it down to those who follow us, lest we dishonor our forebears by frivoling away their gains and rob our descendants of their sacred patrimony.
The American ideal is that of George Washington's hero, the Roman Cincinnatus, who after defending Rome returned to his farm to live in peace. As Franklin Roosevelt expressed in his public prayer on D-Day in 1944, when Allied troops stormed the beaches of Normandy, "[Our soldiers] yearn but for the end of battle, for their return to the haven of home." Yet they were willing to abandon that haven to fight for what Roosevelt described as "a peace invulnerable to the schemings of unworthy men. And a peace that will let all men live in freedom, reaping the just rewards of their honest toil."
We have a duty to honor these heroic dead and to carry the torch of liberty and peace for which they gave their last full measure of devotion. Their sacrifice connects us in the present to our past and our future, demanding a deep understanding and active living of both freedom and responsibility. Amidst the beers and the barbeques, the picnics and the outside-play, take a moment to remember those who in fighting for our peace passed unto the Peace Which Passeth All Understanding. Hold them deeply in your hearts and in your minds, in your prayers and in your meditations, and live out with animated virtue the liberty that they secured for us.
Francis Ambrogio is an officer in the US Army assigned to the First Infantry Division ("The Big Red One") in Fort Riley, Kansas. He is a 2015 graduate of the United States Military Academy at West Point, a 2011 graduate of Greenwich High School, and a Greenwich native.
Tags:
Duty
,
greenwich
,
memorial day
,
Sacrifice