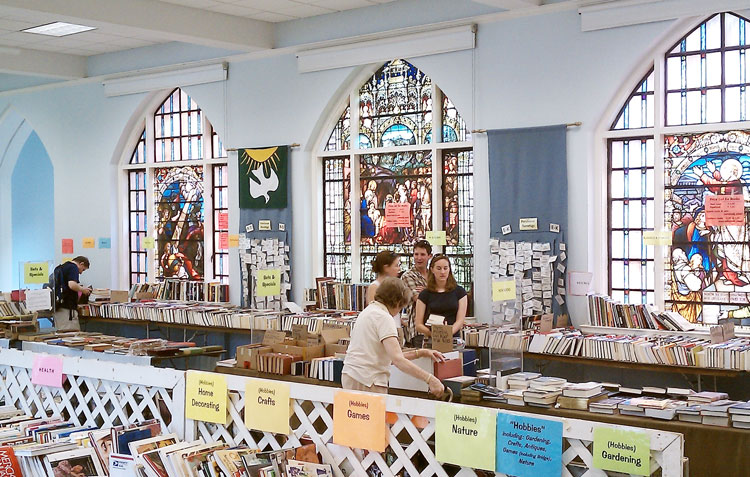 The famed St. Paul's Book Sale will be held Friday and Saturday, June 3 and 4 at 200 Riverside Avenue. The Preview Party on Friday is from 6 to 8 p.m., with a $10 admission. Saturday offers free admission from 10 a.m. to 4 p.m., with a "$5 a bag" in the last hour.
Held annually for 20 years (except 2015), the Riverside sale is a major draw for book dealers and readers alike. The sale will offer over 8,000 books in all categories from new releases to collectible editions to kids/young adult titles and "beach reading." Books are well sorted in the church's Selleck Hall.
Baked goods and coffee will be available too. Donations of clean, gently used books, CDs, and DVDs are welcome on May 26, 27, 31 and June 1 from 9 a.m. to 4 p.m. Proceeds from the sale benefit the programs and mission activities of St. Paul's Episcopal Church in Riverside.