May 11, 2016
United Way Awarded Grant by Nitron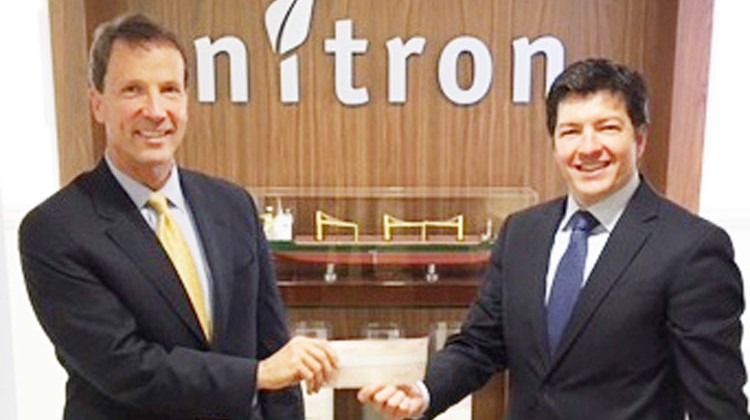 Javier Urrutia, President of Nitron Group presented Greenwich United Way CEO, David Rabin with a check for $30,000. The gift was part of a challenge grant that was announced at the 11th Annual Sole Sisters Luncheon on April 19. Arianna Hufftington keynoted the event, which brought in more than $275,000 in fundraising for critical human service needs in the community.
During the luncheon Rabin gave a speech where he talked about the basic human service needs in Greenwich then pulled out a personal check and challenged attendees to join him in making a $150 donation to meet the Nitron grant requirement of $60,000 earned at the event. Later that afternoon Greenwich United Way Director of Development, Jeremy Nappi announced news from the challenge grant in an email to Sole Sisters committee members and co-chairs; "We are happy to report that this year's event was in fact a record breaker on all accounts. Not only a sold out event. But a day that in fact will net the Greenwich United Way approximately $275,000! Thanks in large part to the challenge grant being met with an all-time record appeal total of $61,000 (not including that additional $30,000 match – for an appeal total of $91,000)." 
Since its inception 10 years ago, the Sole Sisters women's initiative has raised over $1 million to support Greenwich United Way efforts.
Tags:
grant
,
greenwich
,
Nitron
,
United Way