May 5, 2016
Steven Fox's Pop-up Café to Benefit Kids in Crisis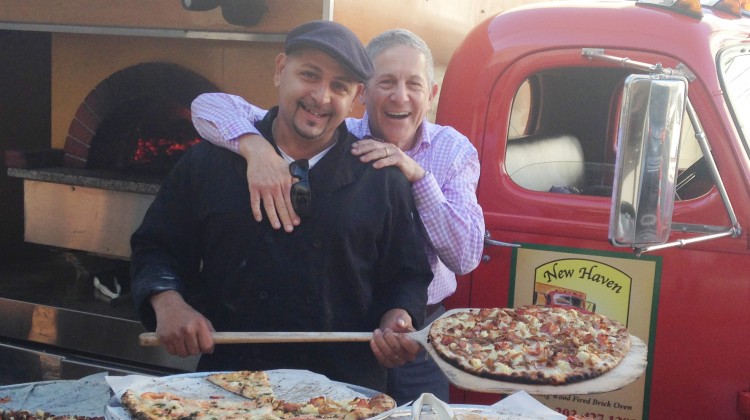 The popular eat-for-a-cause event returns Saturday, May 7. Steven Fox Jewelry will be providing free gourmet pizza to the community by hosting the New Haven Pizza Truck. The event will be held from 11 a.m. to 4 p.m. in front of the store's location at 8 Lewis Street. Free gourmet pizza will be provided for the neighborhood as a thank you from Steven Fox for their endless support over the years.
A pop up café will be created next to the jewelry store, complete with tables for community members to sit and enjoy their pizza. Guests will have the opportunity to learn about Kids in Crisis and donations will be accepted on behalf of the organization, which was delivered a cut of $750,000 of funding from the State of Connecticut in November 2015. After the event, the truck will head to Kids in Crisis, where children in residence will receive a free meal courtesy of Steven Fox Jewelry and the New Haven Pizza Truck.
"We are truly excited to be partnering with Steven Fox Jewelry for another community pizza day. The awareness that is spread about the work and services of Kids in Crisis, and the funds raised, are so important. We thank Steven Fox Jewelry and the New Haven Pizza Truck for being such strong supporters in our mission and encourage everyone to come out, have a slice, and learn more about Kids in Crisis," said Shari Shapiro, Executive Director of Kids in Crisis.
Tags:
benefit
,
greenwich
,
Kids in Crisis
,
pop up cafe
,
Steven Fox