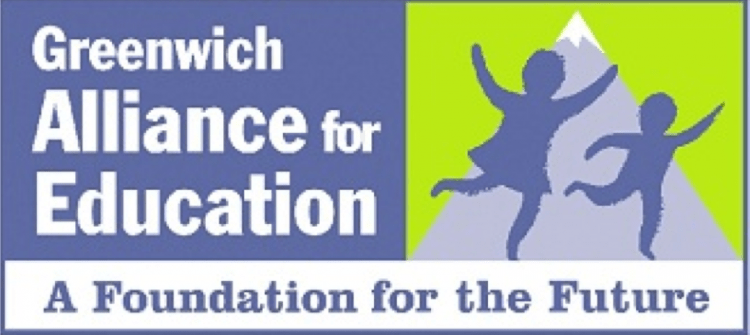 It all started around a dining room table ten years ago. Concerned about the persistent achievement gap in the Greenwich Public Schools, a group of town parents and leaders approached then-Greenwich Schools' Superintendent Larry Leverett, with the desire to effect change. Leverett suggested the idea of a local education foundation. He saw that other municipalities had education foundations which were funded by the community and which provided additional programs and benefits to the town's students. "Why did we bother? We were troubled that large numbers of public school students in our socioeconomically diverse town did not have access to programs and services they needed to be successful in school," says Nancy Kail, whose dining room table served as the organization's first conference table, and who herself served as the first chair of what became the Greenwich Alliance for Education, now celebrating its tenth anniversary.
The Achievement Gap
One of the driving forces behind the group's desire for an effective local education foundation was their observation that although Greenwich's public school students were impressive by many measures, there was also a disturbing achievement gap. They saw that some students consistently fell behind their peers, and furthermore, that some parents could not support their children in areas that were crucial towards a successful future. In addition to Nancy Kail, the group included Laura Geffs, Eve Barron, Chuck Downey, Kim Eves, Janice Riddell, Hilary Stark and Joanne Zammit. For a year they met at Kail's dining room table, to establish a mission, decide on initial programs, and begin fundraising. In 2006 the Greenwich Alliance for Education was registered as a nonprofit and began its first three programs. These were, and continue to be, their three flagship programs: Going Places With Books, Tuning In to Music, and Reaching Out Grants.
The Founders' Fund
In honor of its founding members and to celebrate ten successful years of providing opportunities to Greenwich Public School students, the Greenwich Alliance for Education is establishing "The Founders' Fund", a unique fund which will support students who have benefited from Alliance programs in high school and who are now in college. "The Alliance's programs serve Greenwich students from preschoolers to high school students," said Jane Hentemann, Chair of the Greenwich Alliance. "And we've learned that the need for support doesn't suddenly stop at kindergarten, or high school, or high school graduation. We now have graduates of the [Greenwich Alliance-initiated] AVID program who are in college and who have scholarships but who still struggle with expenses and tuition. Many Greenwich students are fortunate to come from families that can provide these things; we want to help all our students have this." Her sentiments echo those which motivated Leverett and the original founders of the Alliance ten years ago. Continues Hentemann: "The Founders' Fund will be part of our College Assistance Program (CAP), which provides scholarships to college students who have gone through the AVID program at Greenwich High School."
Julie Faryniarz, Executive Director of the Greenwich Alliance, says that the Founders' Fund is "a tribute to the vision, determination, and hard work [the founders] had when they created the Alliance. They made so much possible for Greenwich children." She points out that the programs which began ten years ago are still going strong. Going Places With Books brings early literacy enrichment to 300 preschoolers twice a month; Tuning In to Music provides free instrument lessons to 70 GPS students each year; and Reaching Out Grants has awarded over $800,000 to date for programs including AVID and GHS Innovation Lab.
The Greenwich Alliance for Education is funded solely by individual and corporate donations and fundraising. It receives no money from the town. Those interested in donating to The Founders' Fund are invited to learn more from the website www.greenwichalliance.org, or by contacting Executive Director Julie Faryniarz at julie@greenwichalliance.org.