April 20, 2016
Soweto Melodic Voices to sing at Second Congregational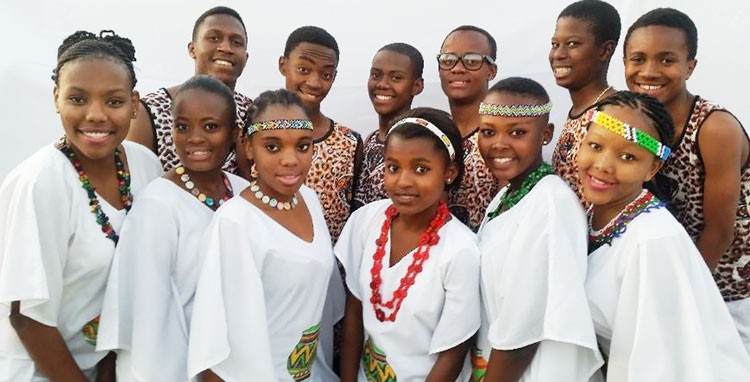 On Sunday, April 24 at 10:30 a.m., the Soweto Melodic Voices will perform at the Sunday Worship Service of Second Congregational Church, located at 139 East Putnam Avenue.
Following the service, members of the Soweto Melodic Voices will be available for a Q&A period for those interested.
Singing in English and six other South African languages, Soweto Melodic Voices is no ordinary choir. Comprised of 12 youths aged 14 to 20, members live in Soweto, Africa, formerly one of the world's toughest townships. Many are the orphans of families decimated by HIV and AIDS. The group's motto is, "We sing when we're happy and we sing when we're sad."
The choir was co-founded by Leslie and Neria Madikane in May 2007 as an initiative to close an educational gap in the lives of local children and the lack of learning opportunities in the area of music and traditional dances.
The choir has a large repertoire of music and dance to entertain audiences. But they also produce shows that address social issues prevalent in their communities. Their latest endeavor, "SMV Say No to Xenophobia" shone a spotlight on the disturbing trend of treating immigrants from other African countries with mistrust and contempt.
For more information, please contact Laurie Meek, Laurie@2cc.org.
Tags:
greenwich
,
Soweto Melodic