March 20, 2016
St. Patrick: the Remarkable Man Behind the Day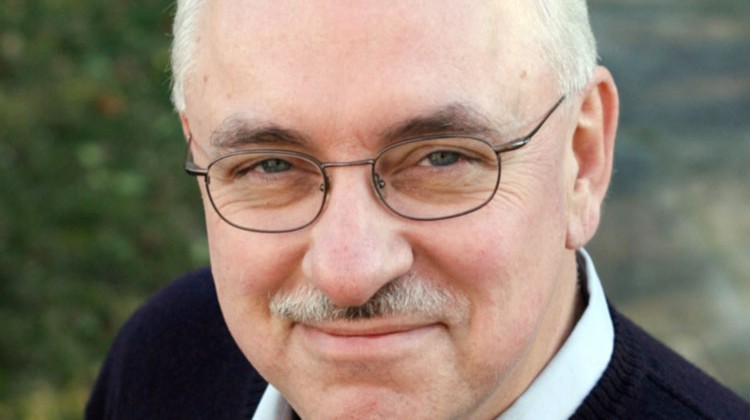 By James B. Lemler
Sentinel Columnist
Yes, friends, yesterday was St. Patrick's Day, a day celebrated in both religious and secular culture. Please understand, I grew up in South Bend, Indiana, home of Notre Dame and its "Fighting Irish," and if that wasn't enough celebration or focus, Chicago was a short train or car ride away with a massive parade and a river dyed green for an even higher-octane event. So… I confess, I love the day.
I have also always loved Patrick of Ireland himself.  He was a sturdy and courageous person and leader of faith in 5th-century Ireland. Those of us of English heritage do like to remember that he was born in England (although on St. Patrick's Day of course all of us "are Irish.") Actually his coming to Ireland was not easy or welcome. He was captured by a band of slave-raiders, carried off to the Emerald Isle, and forced to work there. Eventually he escaped back to England, had a strong sense of call, was ordained, and felt an equally strong call to return to Ireland. The rest is history, as they say. He was such a gifted leader, preacher, strategist, and friend to so very many people. His legacy is pronounced and really is for any of us who walk a pathway of faith and hope.
Patrick was obviously a man who knew challenge and difficulty along the way. There was opposition. There weren't enough resources. There were "snakes," by tradition in a literal sense, most certainly in a figurative sense. People didn't go the extra mile for others. Yes, this was Patrick's life, just as it our life too. And he showed courage, imagination, and faithfulness in response.
There is hymn attributed to St. Patrick that is still sung to this day. It is called the "Lorica" or "St. Patrick's Breastplate." Lorica means "deer's cry" and is rooted in a story of enemies lying in wait to attack Patrick and the people with him as they were singing the hymn, but (and here's the miraculous part) all these vicious folks saw was a doe and 20 fawns. Thus Patrick and his friends were spared.
The hymn is called a "breastplate" because it is seen as something that we can "bind" or "tie" to our hearts for protection and encouragement. Of course, that which is bound is God, but the elements of God are so powerful as described in the poem…
"I bind unto myself… the power of the virtues of the starlit heaven, the glorious sun's life-giving ray, the whiteness of the moon at evening, the flashing of the lightning free, the whirling wind's tempestuous shocks, the stable earth, the deep salt seas…"
"I bind unto myself the power of God to hold and lead, God's eye to watch, God's might to stay, God's ear to hearken to my need, the wisdom of my God to teach, God's hand to guide, God's shield to ward, the word of God to give me speech, the heavenly host to be my guard."
What a wonderful story and hymnic prayer. The idea is that God is as close to us as the breastplate on our hearts and that all the gifts of creation and powers of the divine presence support, strengthen, and sustain us in our living.
Yes, there are challenges and opposition. Yes, there are sorrows and even some "snakes." Yes, there is danger and uncertainty. But Patrick's legacy in life and song is that God protects, guides, and encourages us. Try praying this prayer (or singing the song), and remember that the presence and gracious love of God can be breastplate, armor, and strength for you. May Patrick's spirit be a blessing for you.
The Rev'd Dr. James B. Lemler, Rector of Christ Church Greenwich, is a nationally known leader, educator, consultant, preacher and pastor.  Prior to his appointment at Christ Church Greenwich he served as the Director of Mission for the Episcopal Church, USA and was the Dean and President of Seabury-Western Theological Seminary
Tags:
greenwich
,
St. Patrick's Day