March 12, 2016
Riverside: Small-Town Ambience, World-Class Quality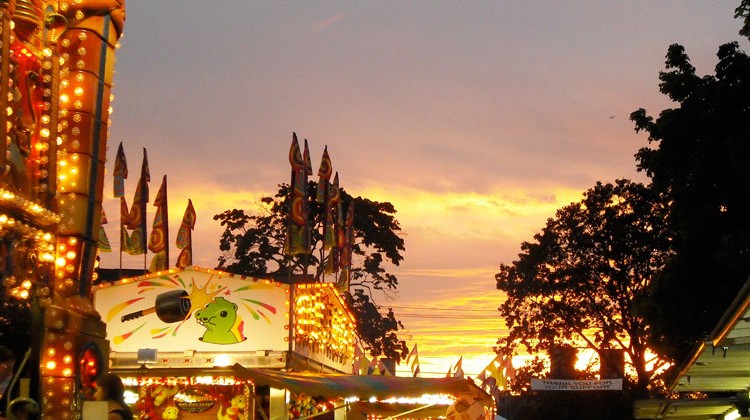 By Liz Leamy
Sentinel Contributor
Riverside is a first-rate New York City suburb that features all the amenities of an ideal Gold Coast residential locale.
The neighborhoods that make up this dynamic Greenwich Long Island Sound coastal community, whose population numbers about 8,400, are historic, walkable, and welcoming for anyone looking to build a stable, fruitful and fulfilling home base near Manhattan.
"I've lived in Riverside for 20 years and really love it," said Cynthia De Riemer, a leading realtor with Coldwell Banker/Greenwich Fine Properties. "It feels very much like a small town, a closely knit community that helps one another, people who get involved in local and global issues and causes."
Situated between Cos Cob and Old Greenwich and extending to Stamford farther up the Mianus River, Riverside is a community with great character and also one that has been experiencing a bit of a renaissance over the past few years.
Characterized by landmark sites like the historic Riverside Yacht Club and Saint Catherine of Siena Parish, there is also the Honorable David N. Theis Memorial Bridge on the Post Road that joins Cos Cob and Riverside (formerly the Mianus River Bridge; it was renamed for the late Greenwich selectman in 2015), which reflects the community's spirit with its fantastic display of American flags.
"Today, the Honorable David N. Theis Bridge, the span of the Boston Post Road that traverses over the river, proudly honors a local public official who also symbolized the great civic spirit known in the area," said Fred Camillo, who represents the 151st District in the state House.
Riverside currently has nearly 65 home listings on the market. Those who move there from out of town will discover such popular businesses as Ada's, the iconic Riverside Avenue candy store that had recently been renovated and reopened, and East Putnam mainstay businesses such as Peggy's Hair Salon, where Peggy and staff have been making Greenwich residents look good for over 20 years. Other East Putnam Avenue standout businesses include Aux Delices Foods by Debra Ponzek, where you'll find finely crafted specialty foods and fresh baked desserts, Greenwich Aquaria where they specialize in custom aquarium design, installation and maintenance, and have an unsurpassed inventory of rare and exotic livestock in salt and fresh water, Greenwich Furs, a family-owned business established in 1948 where you will find some of the finest mink in the world, Estate Treasures of Greenwich, and Greenwich Music, among other great businesses.
Riverside's two elementary schools, North Mianus and Riverside, along with Eastern Middle School, have long been recognized for their high academic standards and are reputed to be some of the finest schools in Fairfield County.
At the same time, the bustling Riverside Commons Shopping Center features, among other establishments, Acme Supermarket, Starbucks, CVS, Verizon, U.S. Post Office, Pomodoro Restaurant and DiMare Pastry Shop.
During the warm-weather months, the North Mianus School Pow Wow, St. Paul's Church "Fair for All" and St. Catherine's Carnival of Fun always attracts scores of people who trek in from all over Fairfield and Westchester Counties.
Perhaps more than anything, Riverside is a place that offers enrichment to people of all ages and from all different walks of life.
"Many residents who grew up here come back to raise their families, but there is a very strong, thriving international community that greatly enriches Riverside," said De Riemer. "Families are very involved in their children's education inside and outside the classroom."
Mianus River history
During the 18th and 19th centuries, Riverside was a main fishing and farming area where many individuals and families cultivated the land and built their businesses, particularly around the Mianus River.
"The Mianus section of town is one steeped in history, with the river bearing its name as epicenter," said Camillo, whose district includes all of North Mianus, parts of Riverside and Old Greenwich, most of Cos Cob and part of central Greenwich. "A home to Italian immigrants in the late 19th and early 20th century, the upper part of the Mianus River, called Dumpling Pond, saw these immigrants work at the Palmer Brothers Machines Shop and other businesses where the river provided the power source and they, the human labor."
According to Camillo, who grew up in Cos Cob near the Mianus River, George Washington was said to have made an appearance in this area during the Revolutionary War era.
Certainly, the Mianus River has always served as a primary living and work engine for the Riverside community, even though the light industry that used to exist on the river is mostly gone.
"As the businesses dissolved or relocated, the river became a recreational spot for kids from North Mianus and Cos Cob who swam there in the summer and skated on it in the winter," said Camillo. "A proud and often overlooked part of Greenwich, North Mianus remains a special place to live and a wonderful memory for those who once called it home."
The Mianus area, with all that it offers, represents a vital natural force that not only fuels the community of Riverside, but the entire town.
Tags:
greenwich
,
riverside