[jwplatform W26aTYqz]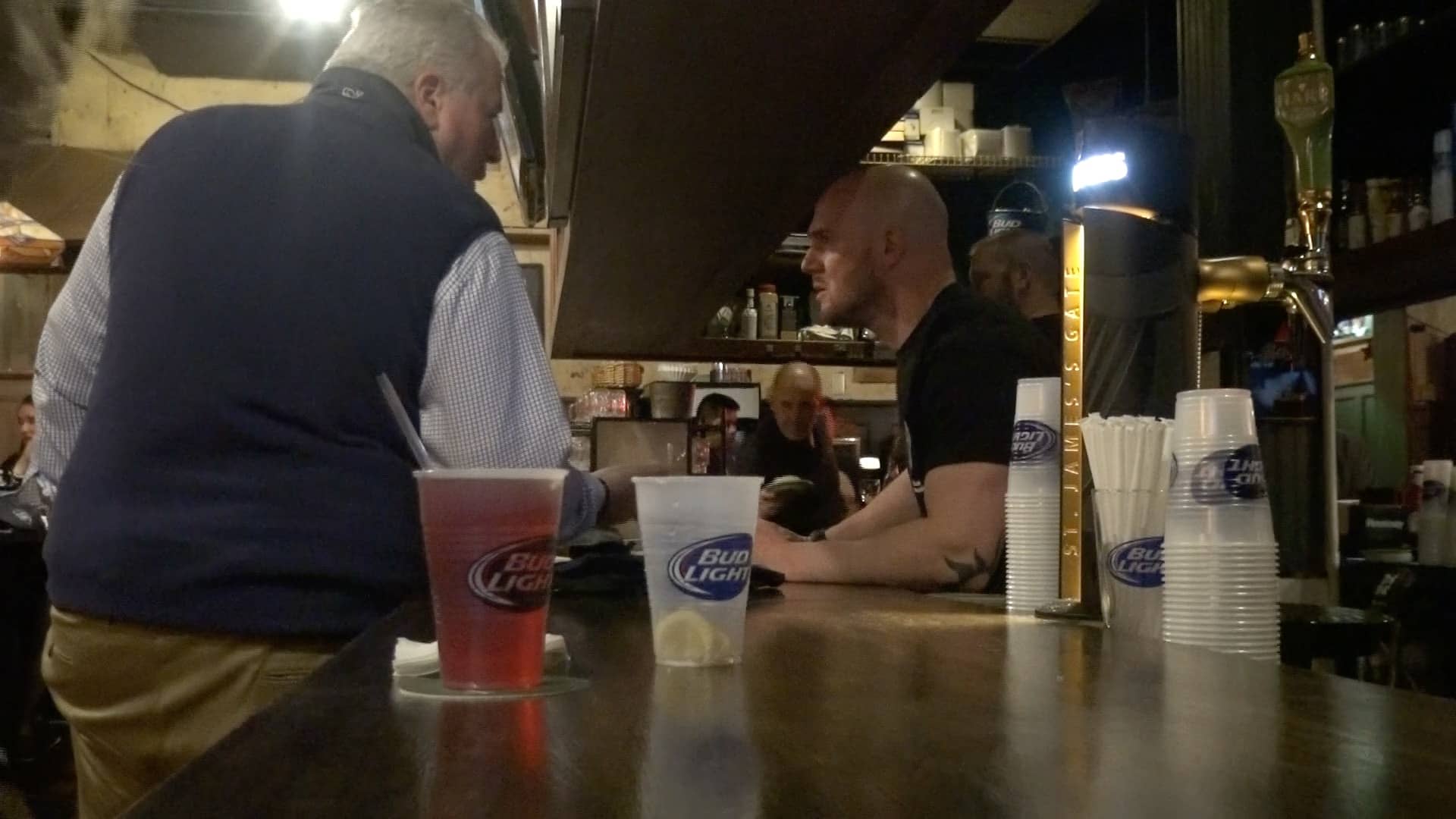 Members of the Greenwich Police Department and Silver Shield Association traded in their normal uniforms for a t-shirt, jeans, and bottle opener all in support of Kids in Crisis.
"We had to do something to help try and make a difference for the kids," said Sgt. Tim Hilderbrand, President of the Silver Shield Association.
So the Greenwich Silver Shield Association stepped up to become waiters and bartenders at Sundown Saloon, and all of their tips will go to Kids in Crisis.
"This means a lot to us. It's great to see the community come together It's very, very impressive to see the Silver Shield Association come behind our kids," said Alon Marom, Kids in Crisis Director of Development.
In September of last year, the Connecticut Department of Children and Families eliminated another $750,000 in funding for the non-profit who has been based in Cos Cob for 37 years.
"For the police department, we work with Kids in Crisis on a daily basis. We unfortunately have the responsibility to respond to difficult situations where kids are facing challenges that they can't deal with on their own," said Hilderbrand.
"They do turn to us quite often. Whenever they find a child in need, they will bring them over or connect us with that family whenever needed," said Marom.
Tips for Kids also included a 50/50 raffle, prizes, and a t-shirt sales to help raise funds for Kids in Crisis. The event will go on until 9:00 p.m. on Thursday, March 10.