March 4, 2016
Senior Citizens Find Work Through Utilize Senior Energy
[jwplatform 8RlW4xbN]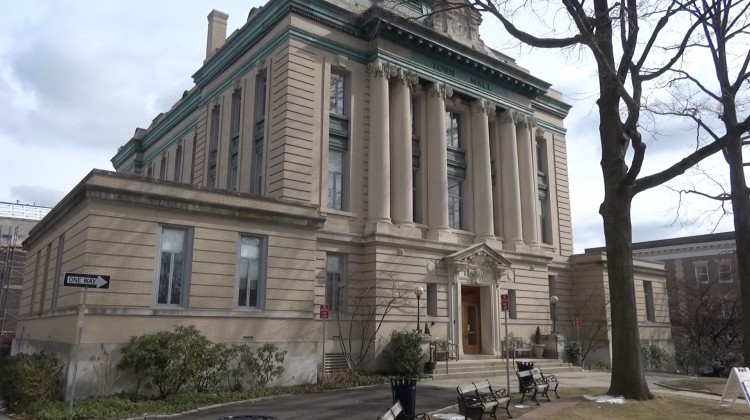 Greenwich resident Rose Nichols says she was always working different part time jobs while raising her children.
"My kids call me the entrepreneur, hippy mom," said Nichols.
She worked as a substitute teacher, read stories at book stores, and even worked for the old Village Gazette. But, when Nichols needed a new superintendent for her building in town, she turned to Utilize Senior Energy.
"They had a list. We selected one and we still have him," said Nichols.
The organization, also known as U.S.E., helps senior citizens find people to perform jobs for them, but that's not all.
"U.S.E. is an agency that tries to match seniors, 55 and over who need or want a job, with available jobs," said Joan Caldwell, a board member.
And that's how Nichols ended up at Dirt Floral in Cos Cob.
"We were looking for reliable help here at the shop. People who could come during the day, watch the shop, answer phones, and learn about the floral industry. We had an idea to use Utilize Senior Energy," said Dirt owner Ann Robertson.
Robertson says she wanted an employee that could help her anytime she needed it.
"We had some issues with people who come here and want to work here, and they have little kids. If the kids are home from school and then they have to leave to take care of the kids, I totally understand, but I needed someone to be my go-to person," said Robertson.
Robertson says it helps her out because Nichols brings a different skill set to the shop.
"They bring maturity and someone who can do the math of the register. It's nice to have diversity working here. There's a role for everyone," said Robertson.
"I like having fun things that I'm involved in," said Nichols.
Caldwell says you can contact the agency with any employee or employer requests.
"Tell them what its is- you have a job, you need a bookkeeper, a part-time secretary, someone to babysit my dogs. Don't be afraid to call us no matter how silly your job or need might be because, believe me, we've heard it all," said Caldwell.
Utilize Senior Energy can be contacted at 203-629-8032 or by email at info@utilizeseniorenergy.org.
Tags:
dirt floral
,
greenwich
,
Greenwich Senior Center
,
senior citizen
,
Utilize Senior Energy