February 28, 2016
General Putnam's Famous Ride Through Greenwich Reenacted
[jwplatform f7TgZ77k]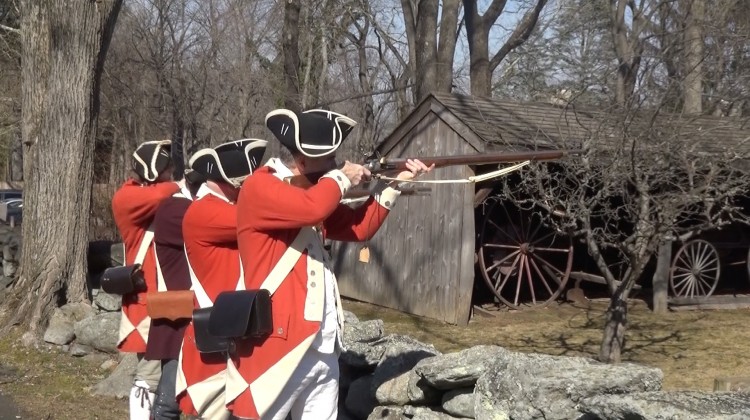 The Revolutionary War came back to life on Sunday at Putnam Cottage in Greenwich.
"My scouts that just returned say a party of British troops have been spotted not too far away. We are expecting an engagement shortly, " said Fifth CT Regiment Commander Kevin Sherman.
The Fifth Connecticut Regiment fought off the British in a gun battle. And, they showed us how to fire a cannon.
Organizers say this all leads up to a reenactment of General Israel Putnam's famous ride through Greenwich.
"General Putnam was staying here in the top bedroom. As he was looking out the window, they were coming down the road saying 'the British are coming'," said Program Director Sally Bretschger.
Putnam rode the horse to Stamford to gather others to fight against the British.
"And they ended up meeting up with the Regiment here, and they captured about 50 of the British," said Bretschger.
Now, the Putnam Cottage located on East Putnam Avenue is maintained and repaired by the Israel Putnam House Association. Officials say a new roof was just added to the building.
"We need the community to step up a little bit and make some contributions. This is a National Historic Site that represents Greenwich," said Bretschger.
You can find out more about the Putnam Cottage at www.PutnamCottage.org.
Tags:
greenwich
,
israel putnam
,
put's ride
,
Putnam Cottage
,
revolutionary war