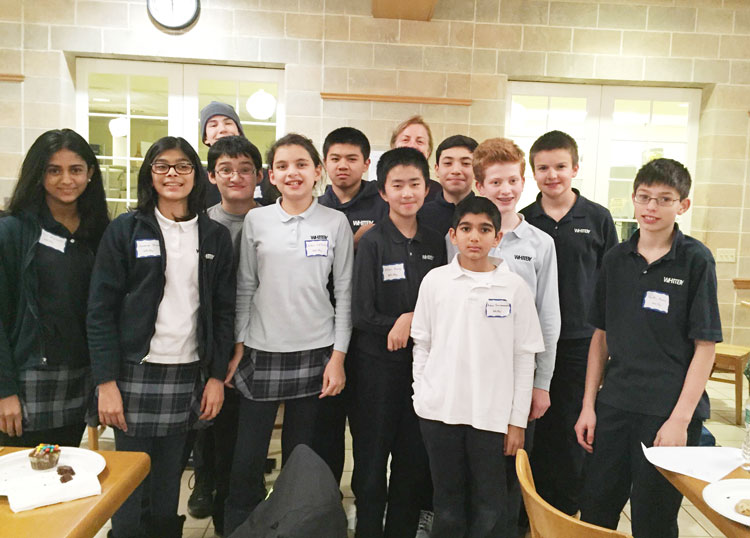 Whitby School ranked fourth place at the MathCounts Southwest Connecticut Chapter Competition, a ranking that will advance Whitby's math team for the state competition this March. Whitby is the only Greenwich school to qualify as a team for this year's state competition.
More than 200 Mathletes representing 25+ area schools competed in this year's event, held at Fairfield University on Feb. 6. Whitby will send a total of six mathletes to the state competition in Hartford on March 12.
"This is such a wonderful achievement due to the talent of our students and the support and talent of our Math department. " says Bryan Nixon, Head of Whitby School.
"We owe a big thank you to the coaches, Maureen [Malley] and Padma [Iyer], who have been tirelessly working with our kids to get them competition ready." says Annette Osband, Upper School Math Teacher and Curriculum Leader at Whitby. "This is a multi-year effort, with Padma coaching Grades 5 and 6 Pre-MathCounts and JV team, and Maureen running the team preparation."
For more on Whitby's math program, contact Sarah Mead at smead@whitbyschool.org. For more information on the competition, visit the MathCounts website.