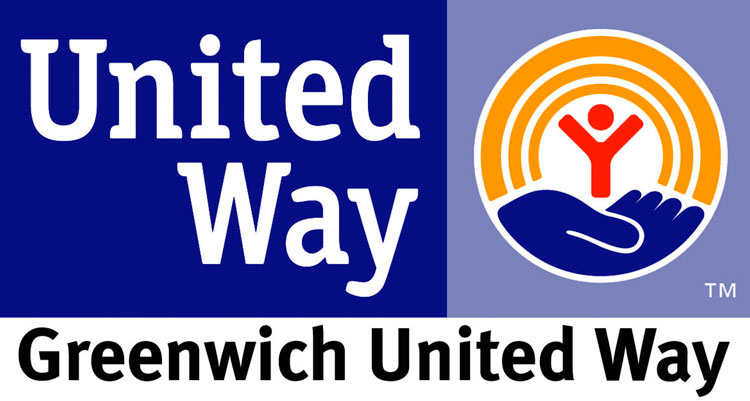 The United Way of Greenwich announced that it has met its goal of raising $75,000 in matching donations for a total of $150,000, to be given to the nonprofit organization and later spread to the community.
After the Tudor Foundation pledged to match every dollar up to $50,000, board members of the United Way pitched in to challenge the community to raise another $25,000.
"We have indeed met the Tudor Challenge," said Brook Urban, the United Way's vice chair of fund development. "In addition to that, we have met the additional $25,000 that the board came forward with as an additional challenge.
Urban said the nonprofit received generous gifts ranging from $100 to $5,000.
"Some donors gave twice, and we also brought in a lot of first-time donors as well. It was a very broad-based initiative. It means that the community listened, heard and understood the intent of the match, and it's huge for the agencies we will able to fund with these dollars." 
The United Way of Greenwich is responsible for creating or helping fund vital programs and services in the Greenwich community, including Kids in Crisis, the Commission on Aging, the YWCA Domestic Abuse Service, and the Transportation Association of Greenwich. 
"Just because the challenge was met, don't stop giving," said Greenwich United Way CEO David Rabin. "We appreciate the fact that people know it is still very, very important that the local residents and businesses continue to help the local needs that are on the rise. That's what the Greenwich United Way is all about." 
Jim Boutelle, executive director of the Transportation Association of Greenwich (TAG), said that TAG, which provides transportation for the elderly, disabled individuals, and others, has benefited greatly from the generous donations to the United Way of Greenwich over the years. 
"It's a great way for people who are new donors to give the United Way $50 and have it make $100," Boutelle said. "We don't need thousand-dollar donors for this. If the United Way gets 500 $50 dollar donations, that goes a long way for meeting what they need to get to."
TAG was founded out of the United Way in 1984, and helps operate programs like Dial-A-Ride and Safe Rides. Its annual and seasonal events include providing rides to the Senior Health Fair and providing rides to the polls on Election Day. 
"The Tudor Foundation has been generous to a number of non-profits in Greenwich, including TAG," Boutelle said. "We get a generous donation from them every year, and every dollar that comes in is important." 
In the Greenwich United Way's first-ever challenge grant earned, it received donations via phone, mail and online. It is still accepting donations for its annual campaign, which ends on June 30, for what the new CEO calls the "reenergized and reinvigorated" United Way. 
"The Greenwich United Way is proud and honored to partner with the Tudor Foundation to address the many trending gaps where funding continues to fall short of meeting the needs of those in our town who need our help the most," said United Way Board Chair Karen Keegan. "We are extremely grateful for the inspiring leadership and unprecedented call to action demonstrated by the Tudor Foundation."