[jwplatform cf43FUZh]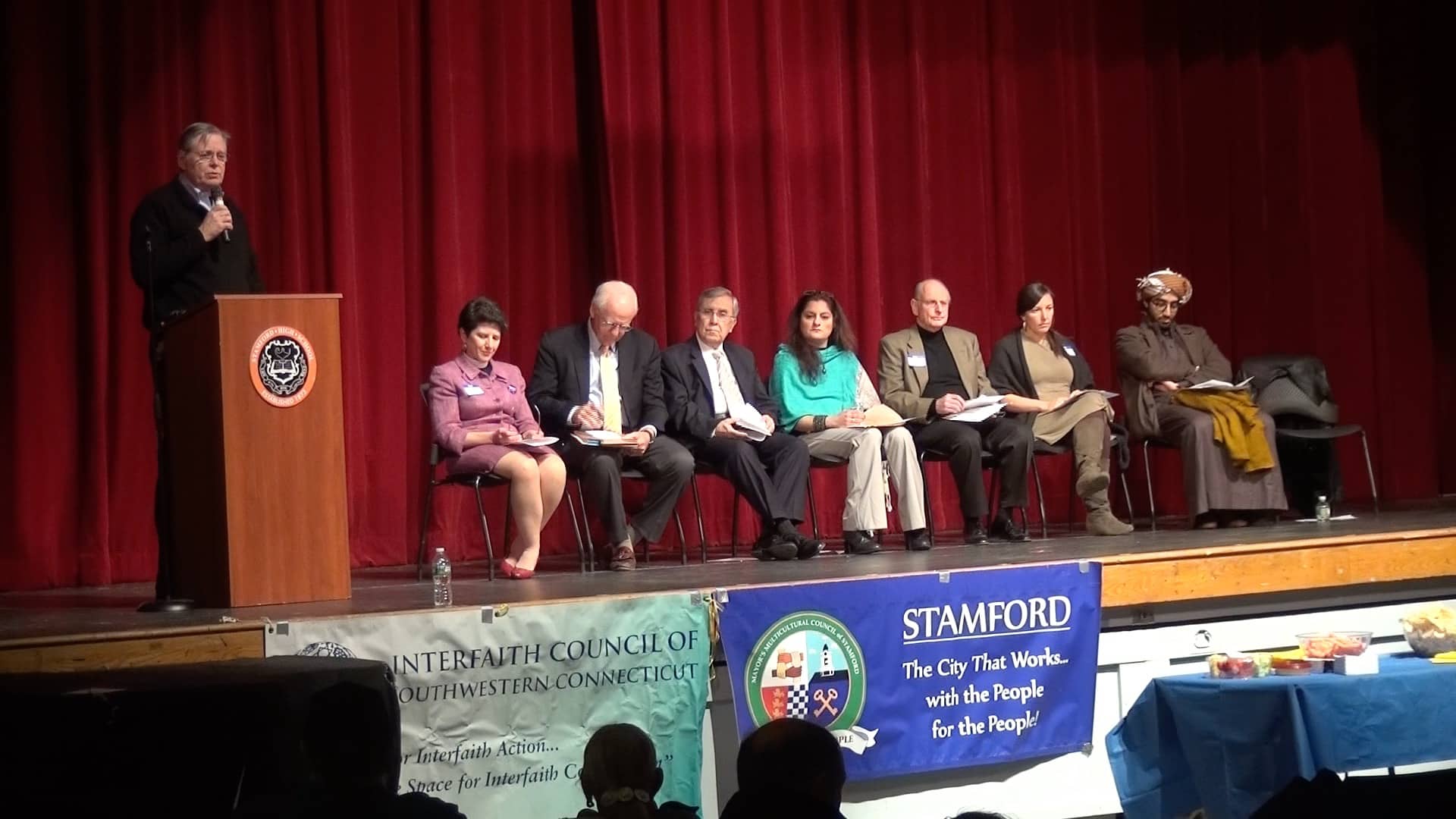 Southwestern Connecticut came together on Monday night in Stamford to show support and solidarity after what officials say has been an anti-Muslim and anti-refugee rhetoric in the presidential race.
"Unfortunately, some politicians, Donald Trump in particular, make outrageous comments and attacks on Muslims playing to a majority knowing that Muslims are a small minority within the United states," said former U.S. Representative Chris Shays.
"We've had another spate of Islam-phobia and a lot of hatred expressed against refugees, people who are different. Different from who? If we look around this room, we see a lot of difference," said Reverend Dr. Kate Heichler, the Executive Director of the Interfaith Council of Southwestern Connecticut.
The Interfaith Council of Southwestern Connecticut brought people of all religions and beliefs together to support the Muslims in the community, and Shays gave the keynote address.
"We need to create a safe space for people to say what might not be politically correct. We need to create a safe space for people to expose their ignorance so you can gently correct and enlighten them," said Shays.
Shays says Americans have to develop empathy towards Muslims.
"The simple fact is, however, our concern about the utter brutality of al Queda, Boko Haram, or ISIS, and the attempt to create a caliphate state in Syria and Iraq is as big a concern to the Muslim community as they are to the non-Muslim community," said Shays.
There will be another event similar to this on March 31st at 7:00 p.m. at the Unitarian Universalist Congregation in Stamford. Muslims will share stories and address issues they face with the community.