[jwplatform wWZoLyCF]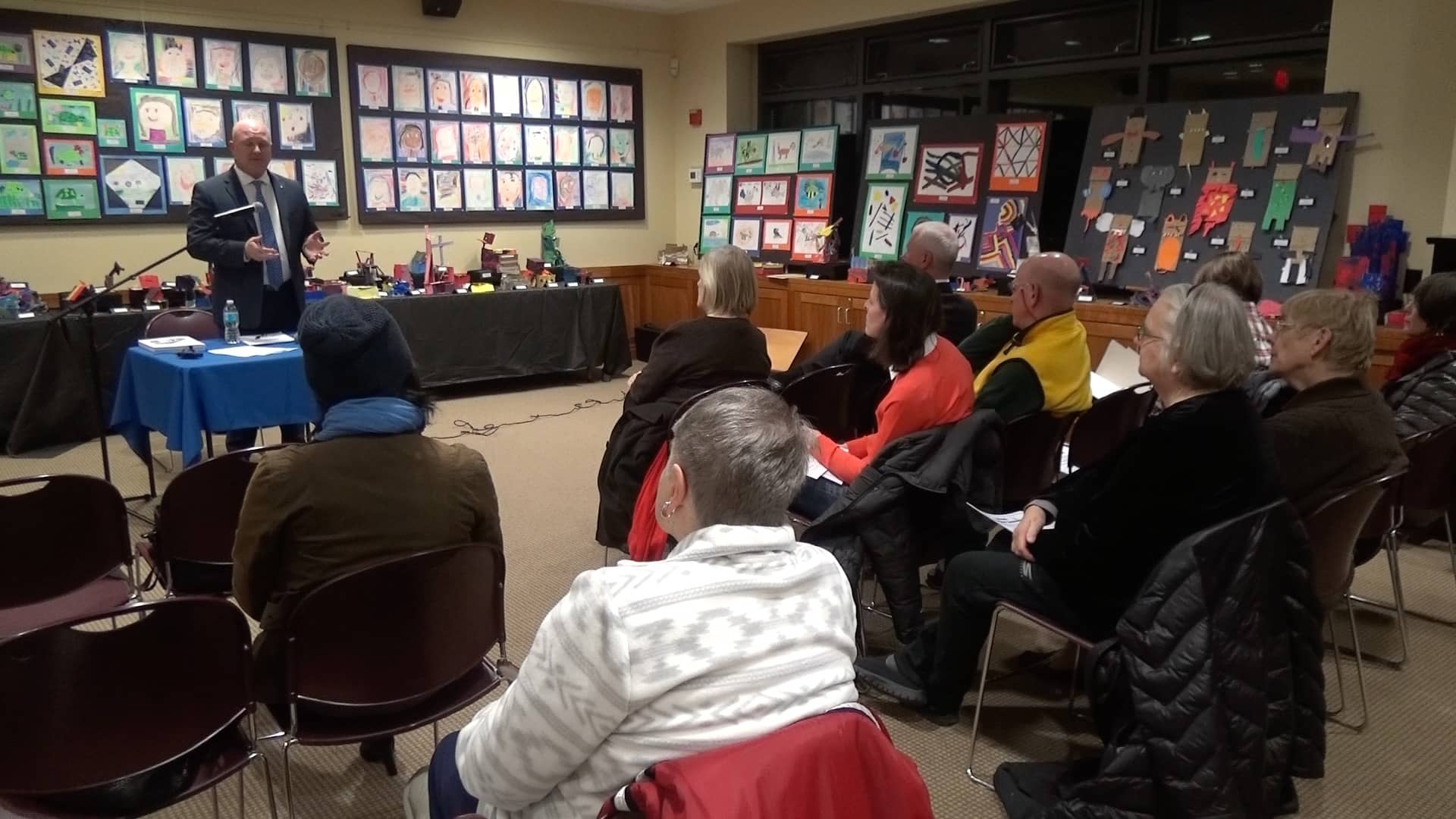 State Representative Mike Bocchino (R-150) met with constitutes at the Byram Shubert Library to have a conversation about what's going on in Hartford.
"We're here for you. We are not individuals who are unreachable. We are here to serve your best interests. You represent art of the 150th District," said Bocchino.
Bocchino explained what he been working on and then took questions from residents. The first few had to do with transportation issues like the weigh station on I95 in Greenwich.
One resident asked if control of the weigh station will ever be given to state police rather than the Department of Motor Vehicles as it is now.
"We want to work with the transportation committee to find a way to see what the problem is and see why the weigh stations aren't open at least 15 hours per day, if not 24 hours a day," said Bocchino.
He also said the state is missing out on potential revenue because of how often the weight station is closed.
Another Greenwich resident had a concern about the pollution and noise coming from the highway.
"Now, we are in such economic trouble, and we are trying to do something about infrastructure. I'm not certain we would be able to get sound barriers moving forward," said Bocchino.
Bocchino also said he would talk with the University of Connecticut about the possibility of performing a study on the relationship between a cancer diagnosis and people who live along the I95 corridor.
"I can talk to them about doing a study and what it would cost and entail,"said Bocchino.
Bocchino says he always wants to hear from those he serves and he will hold another one of these events on the east side of town in the future. He can also be contacted by email at mike.bocchino@cthousegop.ct.gov.