[jwplatform FBWxyxDm]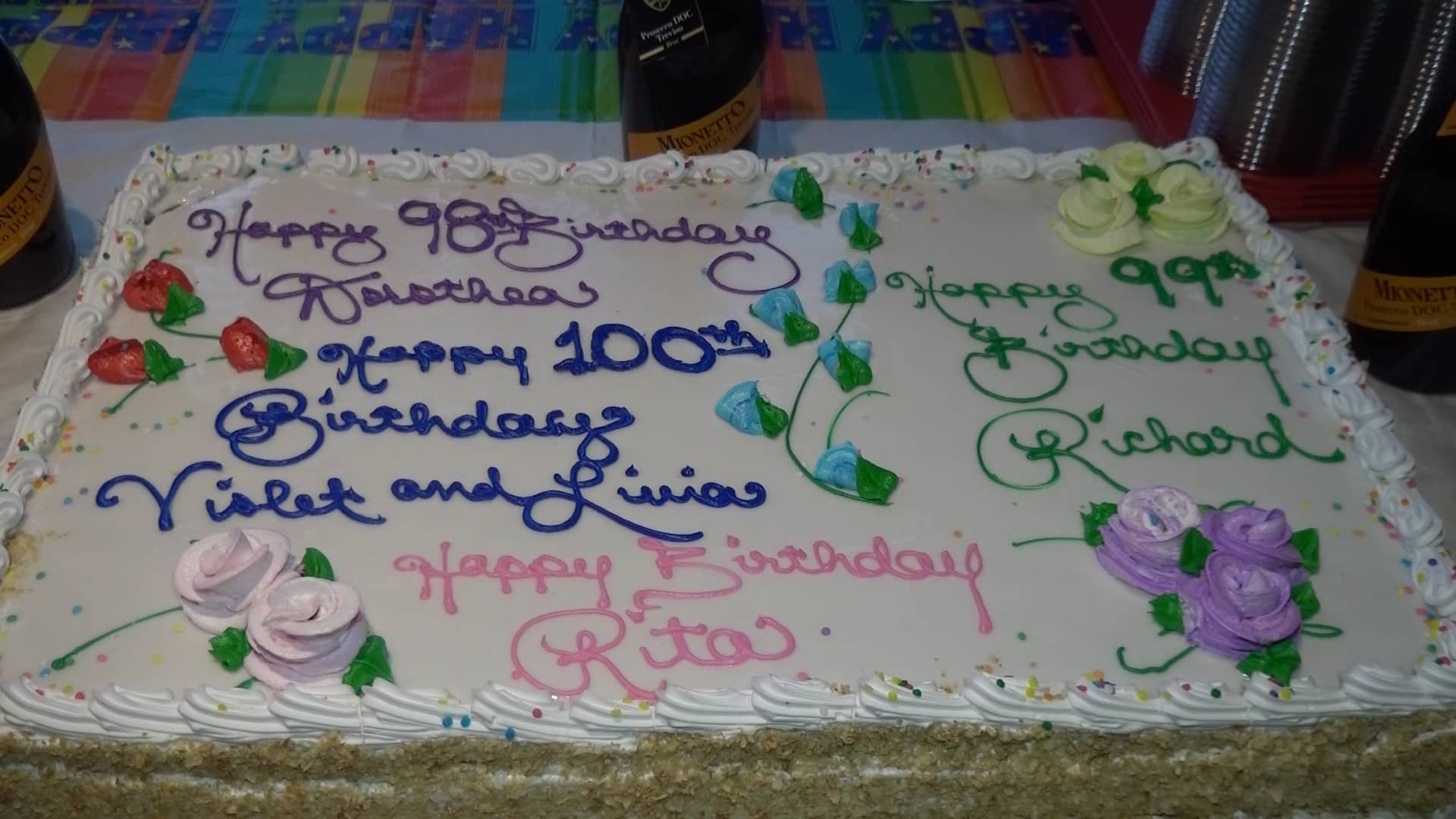 A little bit of snow couldn't ruin the day for two Mews residents celebrating their 100th birthdays on Monday afternoon.
"Today I am 100 years of age," said Livia Herman.
But there was more to celebrate.
"In doing a little investigation, we found that not only is one person turning 100 today, another person is turning 99, and another is turning 98," said David Noone, Executive Director of The Mews.
Richard Salvatore, Violet Iverson, Livia Herman, and Dorothea Bellafiore were honored with cake, music and fun. And they gave me some advice on living a long life…
"Really just work hard, have a lot of kids, and a wonderful husband. That was the whole secret," said Dorothea Bellafiore.
"It really is in my family- it's the genes," said Herman.
The Mews is an independent senior living facility in downtown Greenwich. Executive Director David Noone says many themed events are held throughout the year, and they really enhance the community aspect of the Mews.
"This is truly what I call an organic community. People move in here, and they are immediately befriended by others who help them learn the ropes, if you will. These themed events really bring people out and being people together," said Noone.
You can find out more information at www.themewsingreenwich.org.