January 24, 2016
Column: A New Gift In a New Year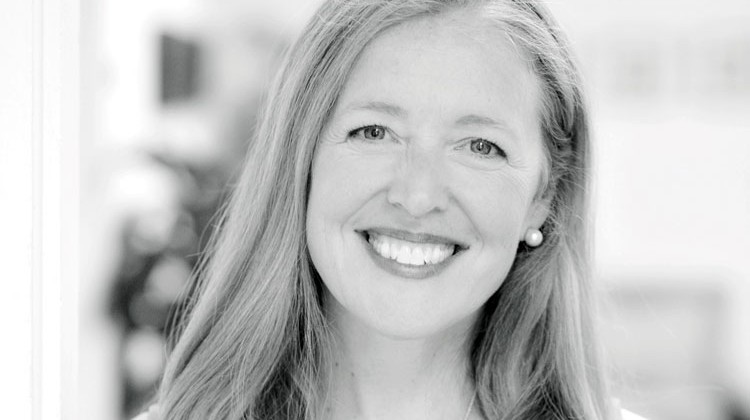 By Heather Parkinson Wright
Sentinel Contributor
What does it mean to start a new year?
I have to admit that I have always been a bit of a Scrooge when it comes to New Year's. Maybe it was because for most of my early twenties I didn't have someone special by my side on that auspicious night. Growing up, we weren't allowed to go out on that night since the roads were unsafe with revelers. I saw it as a party night that sometimes required me to stay up later than I would like. It was just an old year passing, one year out, the next one in.  Why give it such notice?
I had a special Christmas present this year from my husband, a vacation cruise during the holidays. For New Year's Eve this year, we were dancing on a cruise ship somewhere in the Caribbean when the countdown started. Rather than be with a large crowd gathered on a promenade with jumbotrons of Times Square festivities, we chose the more intimate setting of a dance floor on the top floor of the ship with a terrific South African cover band. One young couple sat beside us.  We discussed how good the band was and their thoughtful decision to leave the crowds behind, back on land. The man seemed a little nervous and jumped up a few times to talk to a waiter. 
We hit the dance floor. As the time drew near, the lead singer held up his iPhone with the numbers on it, 10-9-8, counting down until the new year arrived. The crowd cheered and we, like the other couples, kissed. Because of my low expectations based on past New Year's Eve experiences, I was very surprised by what happened next. I noticed over Mark's shoulder that a group of women were crying and looking intently at something in front of them. As the view opened up, I realized these women stood on either side of the young couple we had just been talking to, and he was down on one knee. A waiter was capturing the moment in real-time on the young man's iPhone. She was beaming, crying, and her joy was contagious, even across a loud, crowded room. As the dance wound down, she caught my eye and waved her left hand towards me with a jewel sparking on her ring finger. I felt tears well up.
Then I looked around the room with fresh eyes: there was more going on than just a dance party and the announcement of a new year. A lovely married couple stood off to the side. The husband gave his wife a tender kiss and then, with his hands gently cradling her third trimester pregnant belly, bent down and kissed her bump. With that image, I began to cry. 
It was then that the meaning of a new year came into focus for me. It wasn't just an excuse for a party; it was leaning into the unknown future with hope and anticipation. Neither the young couple who was starting a new life together, or the young parents awaiting the birth of their child, knew for sure what these changes were going to bring into their lives, how each would challenge, hurt, bless and grow them, but they were willing. They were open to receive the gifts.  In 2016, there would be a march down the aisle, and the cry of a firstborn child.  New realities were coming and these couples held out their hands to receive them. They preached a wonderful new year sermon to me. My view of what New Year's is all about has been indelibly altered. I am grateful.
The Rev. Dr. Heather Wright is executive director of the Greenwich Center for Hope and Renewal and the author, with George Faller, of "Sacred Stress: A Radically Different Approach to Using Life's Challenges for Positive Change."
Tags:
greenwich