January 10, 2016
Obituary: Dorothy Cantavero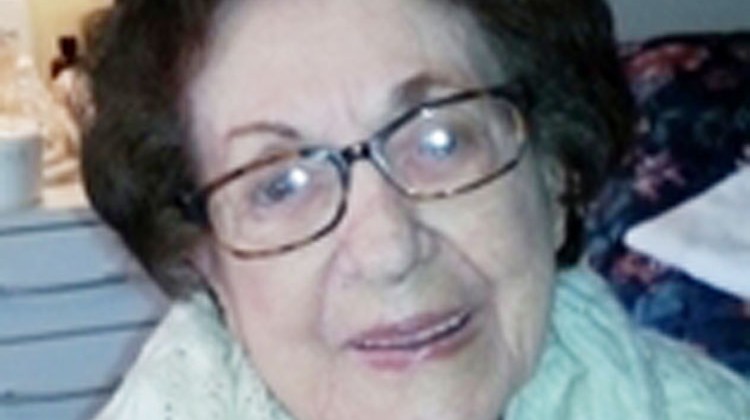 Dorothy Ann Cantavero, known as "Dottie," died peacefully on Dec. 29. She was 94 years old.
Born on Aug. 23, 1921, in New York City, she was the daughter of Carlo Sabatini and Edonide Carnacelli. Dorothy grew up in Stamford and attended Stamford High School, graduating in the Class of 1939. She worked for the city of Stamford Municipal Credit Union for over 25 years.
Dorothy was predeceased by her husband, Frank Cantavero, Sr., in 2002. She was also predeceased by her brother, Pat Sabatini, and her sister, Olga Schemera.
She is survived by her two sons, along with her daughters-in-law: Frank Cantavero, Jr., (Lina) of Cos Cob, and Carlo Cantavero Sr. (Marilou) of Darien. She is also survived by her six grandchildren: Carlo Cantavero, Jr., Anthony Cantavero (Wendy), Andee March (Ron), Lee Ann Rizzi (Tony), Jaymie Pavolonis (Craig), and Cindy Greco (Angelo). In addition, Dorothy is survived by 12 great-grandchildren: Anthony, Jr., Christopher, Kayli, Michael, Cate, Alexandra, Sofia, Jack, Jonas, Olivia, Kristen and Zoe.
Dottie loved spending time in Florida, especially in the winter months, where she and her late husband created wonderful memories together. Baking brownies and apple pies was a favorite pastime of hers. She was a master of the daily crossword puzzle. She also loved a hot cup of coffee and a great conversation with the people she adored. She was especially proud of taking a Greenwich Citizens' Police Academy Course at the golden age of 85.
The family wishes to thank Dr. James Brunetti for his dedication and attention to her special care; they also wish to thank Dr. Marcus Mayus and Dr. Francis Walsh; Larry Gilmore of Homecare Assistance of Southern Fairfield County; caregivers Princess, Marie, Patti, Ebony and Claudia, and nurse Eva.
A Mass of Christian Burial was held on Monday, Jan. 4, at St. Catherine Of Siena Church in Riverside, and burial followed at St. Mary Cemetery on North Street in Greenwich.
In lieu of flowers, the family asks that donations be made in Dorothy's name to Tisch MS Research Center of New York at www.Tischms.org. To leave an online condolence, please visit www.castiglionefh.com.
Tags:
Dorothy Cantavero
,
greenwich