[jwplatform 2F4atrTW]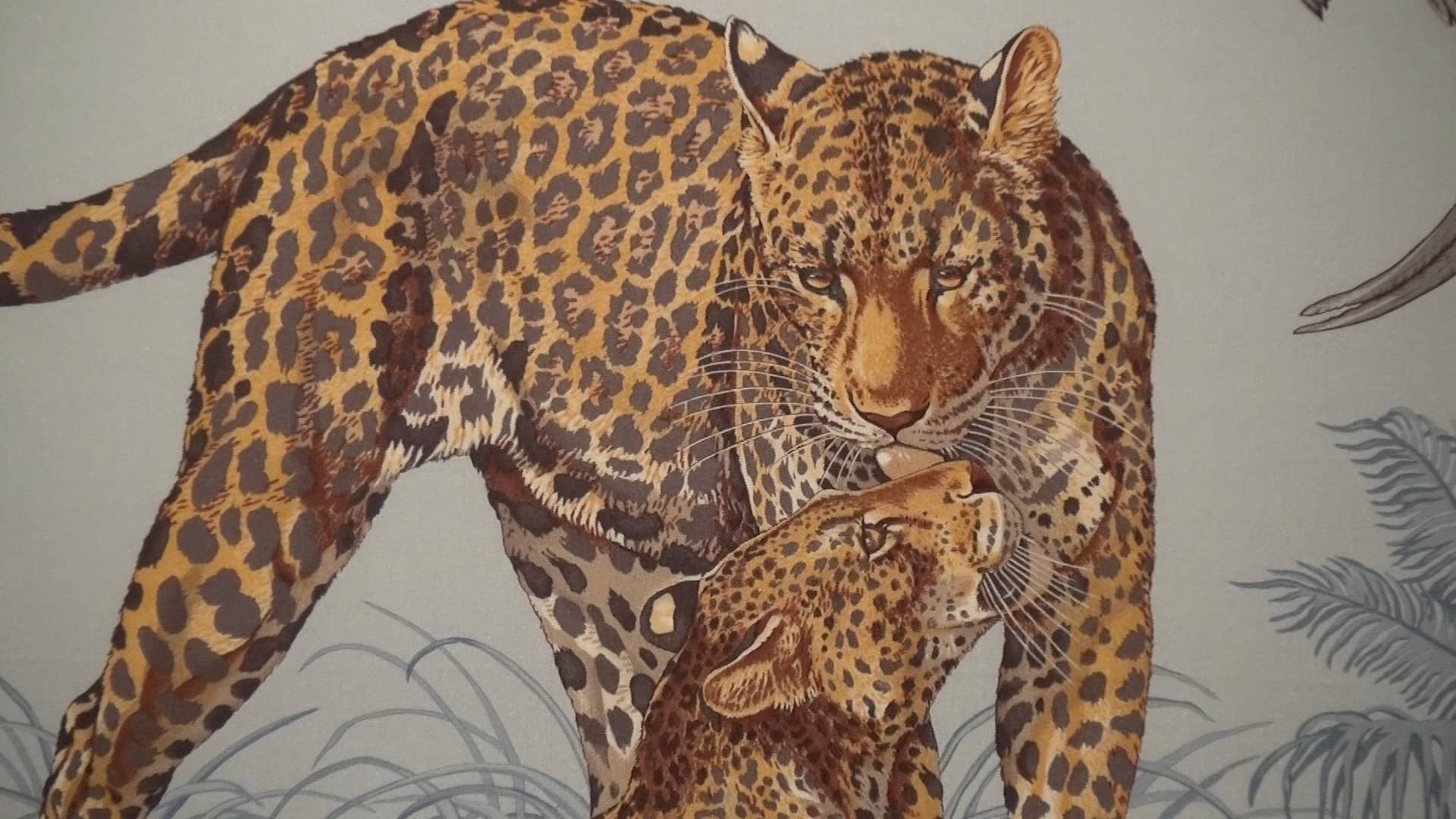 The Bruce Museum has a new exhibit opening in collaboration with Hermès and Panthera to help conserve big cats all over the world.
"It's a great cause and makes sense to us," said Bruce Museum Executive Director Peter Sutton.
"This project is really a victory of hope over despair in a world that seems to have gone mad. This is a glimmer of sunshine through the clouds," said Panthera Founder and Chairman Tom Kaplan.
French animal painter Robert Dallet worked with Hermès before his death in 2006.
"I am very happy and proud to show this work, and to start this exhibition here at the Bruce Museum and in the United States," said Hermès Artistic Director Pierre-Alexis Dumas.
Dallet studied these big cats in the wild in order to paint them true to life.
"It was very hard for him to acknowledge the fact that most of the animals he loved and had been drawing had just disappeared. Gone. Vanished. This was quite unbearable for him," said Dumas.
Hermès Artistic Director Pierre-Alexis Dumas says Dallet showed emotions in his art through the eyes of the animals.
"That emotion is our ability to feel. We have empathy. Through his work, we suddenly have empathy for these animals that we otherwise ignore," said Dumas.
And now even after his death, Dallet is helping bring awareness to the big cats he loved. Proceeds from an auction of his Hermès art will go to the big cat conservation organization Panthera.
"Our mission is nothing less than to save all 38 species of wildcats and the ecosystems in which they live. By saving the big cats within their ecosystems, you have everything else which is encompassed within that habitat," said Kaplan.
Fierce and Fragile will be on display from January 10 to March 13, and during that time, general admission will be free. Hermès and Bruce Museum officials say this illustrates their commitment to the understanding and appreciation of art and science to a greater audience.