January 6, 2016
Greenwich Commuters Can Now Get a Tax Free Reimbursement
[jwplatform 6NcPCAzM]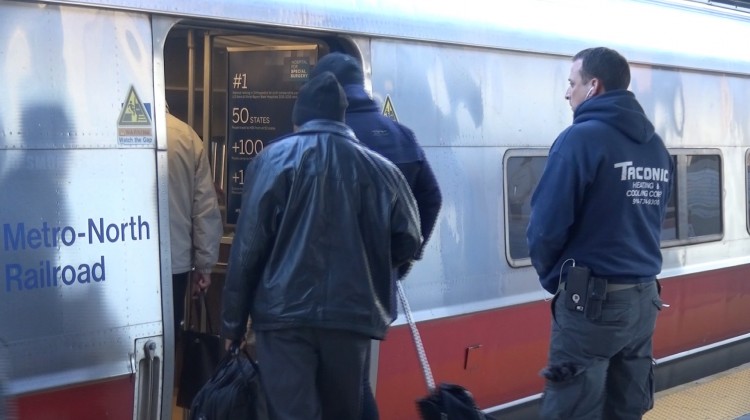 Senator Richard Blumenthal (D- Conn.) brought good news to commuters in Greenwich today. At the train station, he announced that the Commuter Benefits Equity Act will be restored permanently.
"The Commuter Benefits Equity Act essentially provides rail and public transit users with the same tax benefits as those who drive a car," said Blumenthal.
Blumenthal says rail and public transit commuters can be reimbursed by employers and will not be taxed on that reimbursement as long as it is $255 per month or lower. The Senator says this could potentially save commuters $1300 per year.
"We are putting money back into the hands of the people who are using the rails everyday," said John Hartwell, the Vice Chairman of the Connecticut Commuter Rail Council.
"Saving money for rail commuters means saving the contamination of our air, wear and tear on our roads, and other negatives for everyone involved," said Blumenthal.
Blumenthal says commuters have to ask their employers to establish accounts to ensure they are reimbursed, and in turn get the benefit of the Commuter Benefits Equity Act.
Tags:
blumenthal
,
commuter
,
commuting
,
greenwich
,
greenwich train station
,
Metro-North
,
new haven line
,
rail
,
richard blumenthal
,
train