[jwplatform fc7fozSs]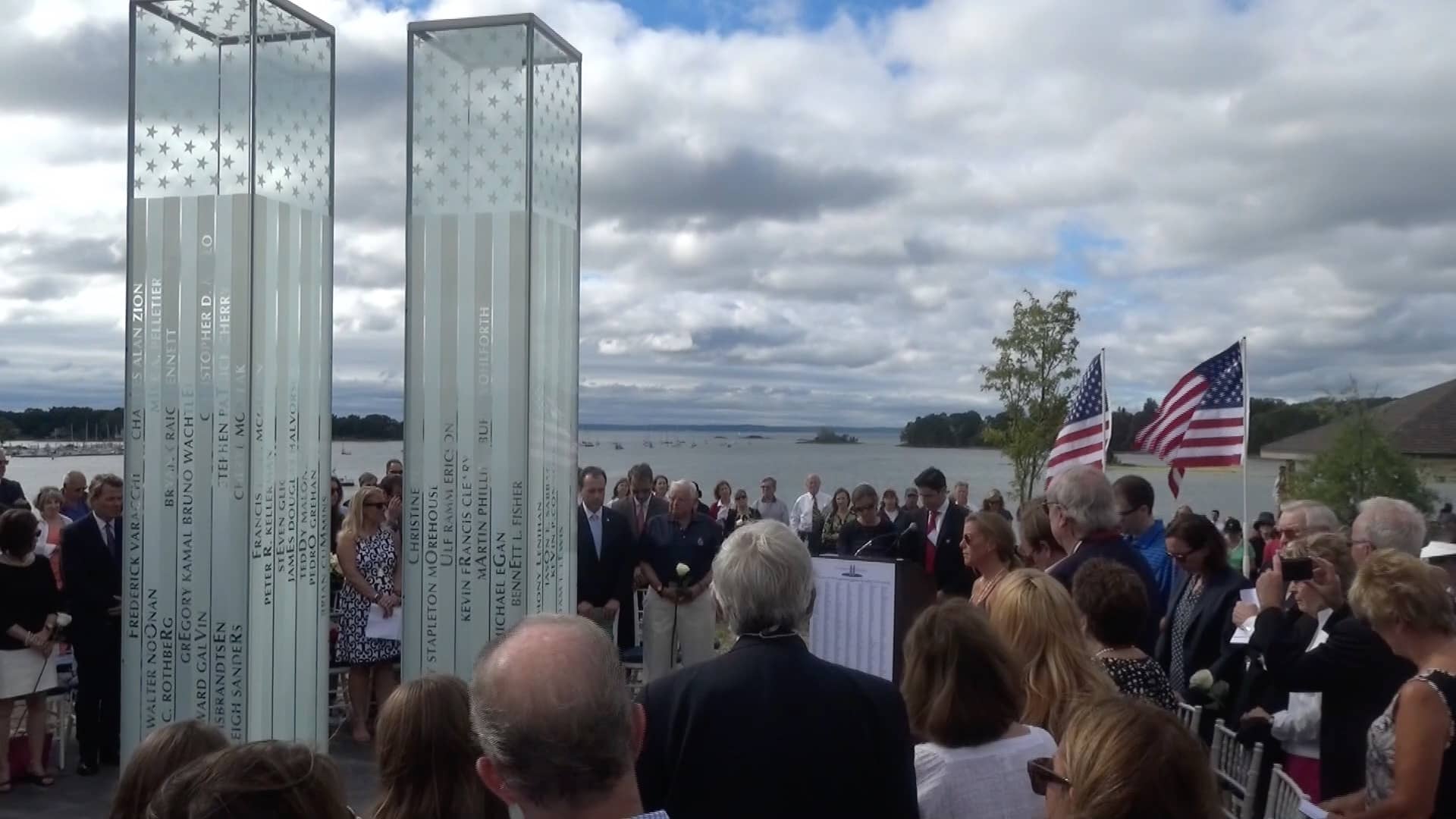 The Greenwich Sentinel is looking back on 2015 to see how Greenwich celebrated its history and remembered those gone too soon.
In December 2014, Selectman Dave Theis suddenly passed away. To honor the late Selectman, the Town of Greenwich renamed this bridge over the Mianus River after him on his birthday, August 30th.
"I know he's very, very proud and I am so proud of him. He loved giving back. It was his works and they did a beautiful job," said Kerrin Coyle, Dave's partner.
Every Memorial Day, Dave would line the bridge with American Flags to celebrate veterans.
"To him, this bridge with he flags atop it, represented everything that was good in America and his beloved Town of Greenwich," said State Rep. Fred Camillo.
And a project five years in the making was completed in 2015. On the 14th anniversary of the 9/11 attacks, the September 11 Memorial/Greenwich at Cos Cob Park was unveiled in front of families and loved ones of those lost, local, state, and federal politicians, and the Greenwich community as a whole. The memorial is set atop a hill and is engraved with the names of 33 people with Greenwich ties who lost their lives on that tragic day.
"We can take comfort and pride knowing the Town's loved ones lost on 9/11 are being remembered at such a prized location," said First Selectman Peter Tesei.
"The terrorist who struck on 9/11 hit the World Trade Centers, and they hit the Pentagon. But, they missed America. America is here today in this place in the spirit and most eloquently in the faces and voice of the families and loved ones who are here," said Senator Richard Blumenthal.
And 2015 marked the 375th anniversary of the Town of Greenwich. This milestone birthday was celebrated all year long with a party at Innis Arden, historical bus tours, and a parade back in September.
"You have the whole sphere of what makes a community vibrant and I think that is the real beauty of today and celebrating the history. You can't loose sight of the history," said First Selectman Peter Tesei. "Having the founding descendants here with us is truly a special component of today."
"I am a 11th generation lineal descendant of Elizabeth Feake who purchase Greenwich Point from the Native Americans and her husband, Robert Feake, who with Daniel Patrick the land that we celebrate today," said Mary Ellen LeBien.
The parade day also included the unveiling of an American Flag the size of a basketball court. Sounds like a good birthday to me.