December 17, 2015
The Low Down on New Lebanon
[jwplatform MevX1ZZl]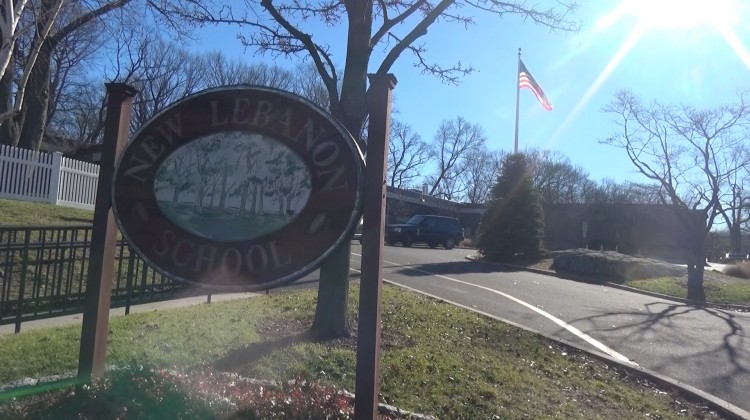 Set atop this hill in Byram is New Lebanon Elementary School originally built in 1956. Now, 60 years later, the Town is planning to rebuild this International Baccalaureate and Title I school.
"We are a school of racial imbalance, meaning we don't match the ratio of different types of groups of people that the town does. You want to mirror that in any one school. We have an off balance of that, we have a very high percentage of minority students," said New Lebanon Principal Barbara Riccio.
To help decrease this racial imbalance, New Lebanon became an International Baccalaureate or IB school.
"It provides six themes that we provide our curriculums under. You take the social studies themes, reading and writing, science themes, and you put them under these trans-disiplinary themed units," said
And now the school is experiencing over-crowding.
"Every space in the building shared by multiple people because we don't have the space," said Riccio.
But sharing isn't enough. The kindergarten classes have to be taught down the street at the Byram Archibald Neighborhood Center and Riccio says parents were also encouraged to send their students to other schools like Glenville.
"Our gym is not even a full size basketball court and our cafeteria is small as well," said Riccio.
The New Lebanon Building Committee, along with the Board of Education and Board of Selectman, are now looking to change all of this by building a brand new school.
"This is a big school. This is big change," said Steven Walko, New Lebanon Building Committee Chairman.
But the terrain is tricky. Back in June, the Selectman approved Municipal Improvement status for an area that was called Scheme D. First Selectman Peter Tesei says it is his board's job to give a site approval, and he would like to see the site plan avoid using what is referred to as the ravine.
"Greenwich has had some recent issues with site redevelopment. What potential exposures does it have during construction, and also the long term benefits to the children who are going to be in the school," said Tesei.
The architectural firm Tai Soo Kim Partners says preliminary assessments show no soil contamination. Tai Soo Kim also says it will be difficult to fit everything the new school needs into the MI site outlined here in pink that equals 140,000 square feet.
"These playgrounds are going to be bigger-that's because the (educational) specifications call for them to be bigger. The traffic needs will be greater. The parking needs need to be addressed. Simply, it's trying o fit a much larger building, transportation issues, and playgrounds on a site that's small," said Walko.
On Wednesday, the Board of Selectman rejected Site Plan Option 1 seen here that both the Building Committee and Board of Ed previously passed. It is 8,000 square feet outside of the original MI outline.
"My preference would be that you would bring it in. But, if we're hearing that that's not possible or not desirable, then we are at a stalemate," said First Selectman Peter Tesei.
"Plan 1 still does not conform entirely within the footprint of the original MI that this board unanimously voted on. Plan 1 remains the closest in proximity to i95 in comparison of the two plans," said Selectman Drew Marzullo.
"If it's in the footprint, I think they will accept it. I think they now more fully appreciate the size and scope of this project," said Walko.
Through this whole process, Riccio says the parents at New Lebanon have been very supportive of change.
"Parents very much do want a new building. We are looking forward to moving into a new building, having us all under one roof, really being able to be the collaborative, cohesive staff, families and children we are," said Riccio.
Tesei says an approval by the Board of Selectman will move the site plan to the town's Planning and Zoning Commission, but it's back to the drawing board for now.
Tags:
board of selectman
,
greenwich
,
Greenwich Board of Education
,
new lebanon building committee
,
new lebanon elementary school
,
New Lebanon School
,
Tai Soo Kim Partners