December 9, 2015
JCC Greenwich Celebrates Hanukkah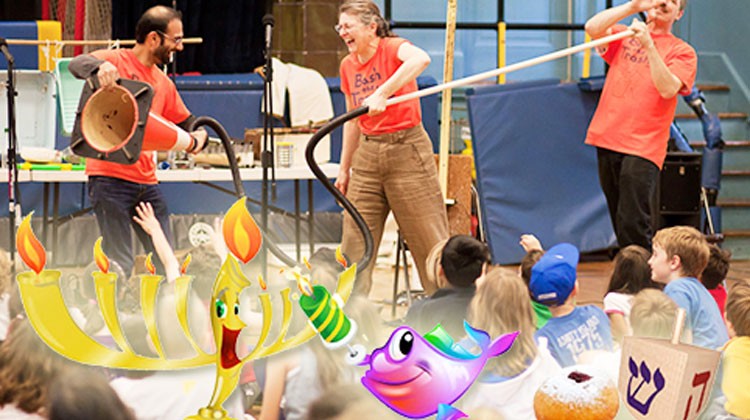 On Sunday, Dec. 13, 3 to 5 p.m., JCC Greenwich and PJ Library invite Greenwich families to celebrate Hanukkah with a performance by environmental arts troupe, 'Bash the Trash'. Families can anticipate a dollop of educational enrichment along with their DIY fun and latkes.
After learning how to build instruments from reusable materials, kids will be invited to play their creations at the centerpiece performance and then strut with them at the parade finale. Along the way they will come to embrace Bash the Trash's message of 'Science, Sound and Sustainability'. "Bash the Trash's motto is 'think globally, act locally' to spread environmental awareness and change. And, with responsible stewardship of our earth as a theme in many of the PJ Library titles, this is an ideal way to ring in this year's Hanukkah," said PJ Library Greenwich Director Tracy Daniels. The event will also include a book drive to collect gently used PJ Library books to share with Jewish children around the world.
The party will take place at Carmel Academy – Lower School Gym, 270 Lake Avenue.
Tickets are $18 per person. To register, visit JCCGreenwich.org or call 203-552-1818.
Tags:
greenwich
,
Hanukkah party
,
JCC Greenwich