December 2, 2015
Riverside School Begins Composting Pilot Program
[jwplatform O5gkn2GJ]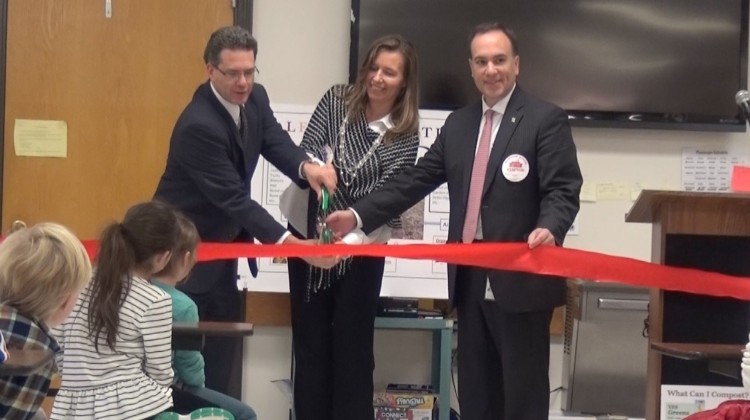 Back in July, the Board of Selectman adopted a resolution that encouraged property owners to recycle their leaves. The Conservation Commission named this program Leaves: Nature's Treasures and it's now spreading to the schools starting with Riverside School.
"I was pleasantly surprised to find out how ready the school was when Mrs. Barrett showed me her worm bin kept in one of the second grade classes. I was also impressed with the vegetable garden," said Aleksandra Moch of the Conservation Commission.
"We had our first harvest this fall of vegetables and herbs," said Riverside School Principal Christopher Weiss.
Now, the school will begin using worms to compost leaves and food to use in its community garden.
"To make sure we have good soil, we use compost to nourish the soil that's already there, and we don't add anything that's not natural," said Patty Sechi of Greenwich Community Gardens.
"Shredded leaves decompose fast and provide an important source of carbon. When mixed with nitrogen rich cafeteria scraps, they provide great compost material," said Moch.
Officials say it's important to each these children how to compost because they are the ones who can in turn teach their parents and help the program grow.
"You're all sensitive to the importance of environmental stewardship and as young people, you have a very powerful impact in starting at such a young age to do the things that will help improve the quality of life not only in our community, but in our planet," said First Selectman Peter Tesei.
Tags:
compost
,
conservation commission
,
Greenwich Community Gardens
,
recycling
,
Riverside School
,
Soil