November 18, 2015
New Lebanon Building Committee Approves "Option 1" Site Plan
[jwplatform sG1XzugB]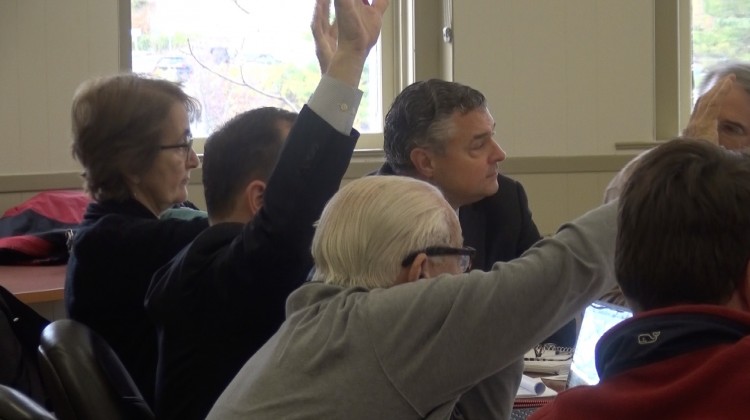 The New Lebanon Building Committee voted to approve site Option One for a new elementary school. The final vote ended with seven members voting in favor of Option One, zero votes for Option Two, and one abstention.
With this plan, a new school will be constructed next to the current school. The children will stay in the current school during construction, and committee members say this can be beneficial.
"The children can stand at the windows in their classrooms and see this building grow out of the ground," said Nick Macri of the building committee.
Tai Soo Kim is the building architect and says the noisiest construction will be done when children are not in school, and the demolition will happen during the summer.
"If the committee says this is the best building, we can machete work. We will protect our children. We will ensure high quality education during it," said Superintendent Dr. Bill McKersie.
Next, the plan will be brought before the Board of Education and the Board of Selectman.
Tags:
construction
,
greenwich
,
Greenwich Public Schools
,
New Lebanon
,
new lebanon elementary school
,
tai soo kim