[jwplatform SvfqUcnj]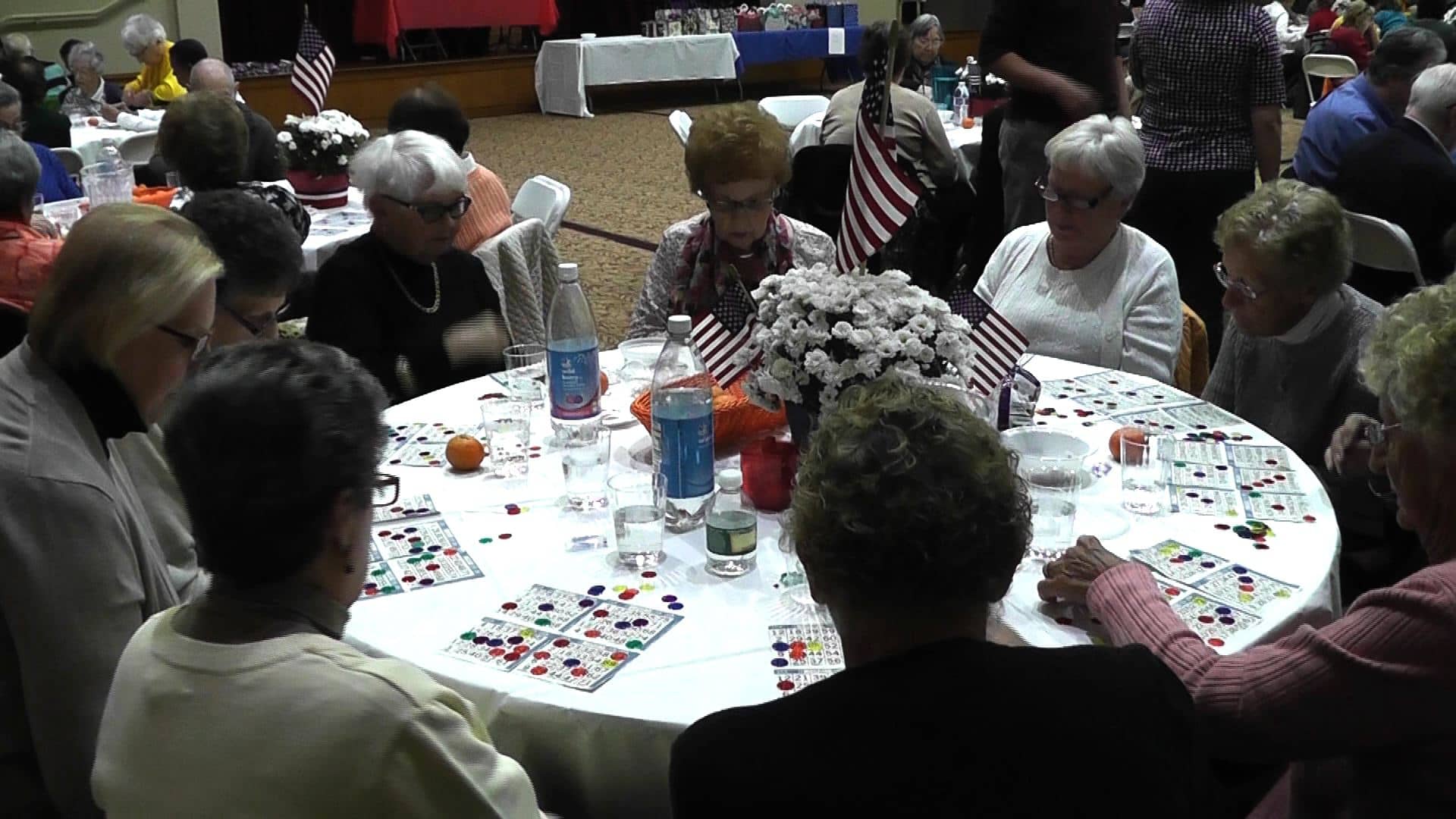 "I like bingo. I used to play at St. Roch Church when I was 18 and 19 years old," said Nicholas Mecca, a Korean War Veteran from Riverside.
Just ahead of Veterans Day, Temple Sholom hosted an evening of Bingo and dinner with over 100 seniors, including veterans from Greenwich and the surrounding community.
"I had an uncle in the First World War, I had an uncle and 13 cousins in the Second World War and I was the first to be drafted," said Mecca. "When I came home, my brother went to war. And when I was in Korea, my cousin Sal was in the Air Force."
"It's nice for a veteran to be recognized," said Commander Kurt Zimbler of the JWV Post 142 in Stamford, CT. Zimbler also served during the Korean War in the Marine Corps and is a Holocaust survivor.
Organizers say the event is just one way of bringing the community together.
"We just feel that as members of the temple, we want to reach out as well," said Deborah Fisher, a volunteer at Temple Sholom. "We are getting close to Veterans Day so we wanted to invite the veterans and all the churches in town."
"I was very intrigued when I heard that Bingo was here because the former Rabbi here, when I was in the Marine Corps and going through boot camp at Parris Island, Rabbi Silverman was the Jewish Chaplin at Parris Island. So I knew him in 1952," said Zimbler.
"Sometime the seniors do not anything to do. This is just a wonderful opportunity. Veterans Day is on Wednesday and this was just a perfect pairing of the two," said Jean Goldstein, a 2nd grade teacher at Temple Sholom. "It is just good to celebrate the veterans for everything that they have done for us and acknowledge the other seniors as well."