November 6, 2015
CHAMPS Celebrates 10 Years of Fighting Landmines
[jwplatform IZe3UA0T]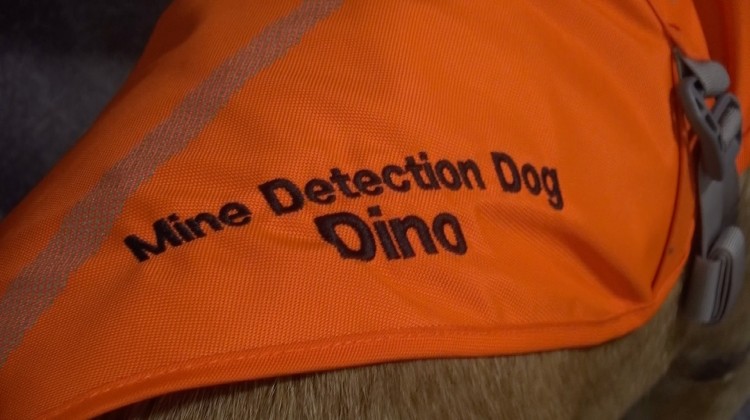 The Marshall Legacy Institute was founded in 1997 and works to eradicate landmines from war-torn countries.
"When these wars end, explosives are left behind. There's no shelf life for these things to automatically destroy. They linger and linger. They call them hidden killers and they stick around forever. So many people suffer," said Perry Baltimore, President of the MLI.
And that's where CHAMPS comes into play. CHAMPS is the educational arm of the Marshall Legacy Institute and it's celebrating its 10th anniversary in Connecticut.
"CHAMPS stands for Children Against Mines Program," said Baltimore.
Children in school across America raise money to sponsor mine detection dogs.
"They'll have a K-9 walk, bake sale, car wash," said Baltimore.
These dogs cost $20,000. This price covers everything from picking up the dog in Europe, training the dog in Texas, and then training local handlers in the foreign countries.
"That's what the Marshall Institute is all about. Build local capacity, help the people help themselves. Not go do the work for them, but provide them a resource, the materials so they can help themselves," said Baltimore.
The mine detection dogs can clear the area of a football field in one day. They work about four hours a day for around eight years.
"And it's a game for them. They learn to associate the smell of the off-gas with he opportunity to play if they get the proper spot," said Baltimore.
Baltimore says the dogs are rewarded with love, affections and kong treats. When a dog retires, it lives with it's handler in whatever country it worked in. CHAMPS has sent 205 dogs to war-torn countries so far, and 10 of those dogs have been funded by CT students. But, there are more CT dogs soon to come. Henry Harris is a senior at Brunswick and biked across the country this past summer to raise money for a dog to be named Cosby.
"Every year, they (Brunswick) do fundraisers but they haven't gotten to the goal yet. I saw the bike ride as a chance to finish the fundraising," said Harris.
"We'll start trainmen MDD Cosby in Texas so that dog can begin it's life saving work in six to eight months," said Baltimore.
There is also CHAMPS International, a program that connects American students with students in mine affected countries and together they help children hurt by landmines. For more information on all programs, visit www.mashall-legacy.org.
Tags:
CHAMPS
,
landmines
,
Marshall Legacy Institute
,
mine detection dog
,
war