October 18, 2015
River House Welcomes New Executive Director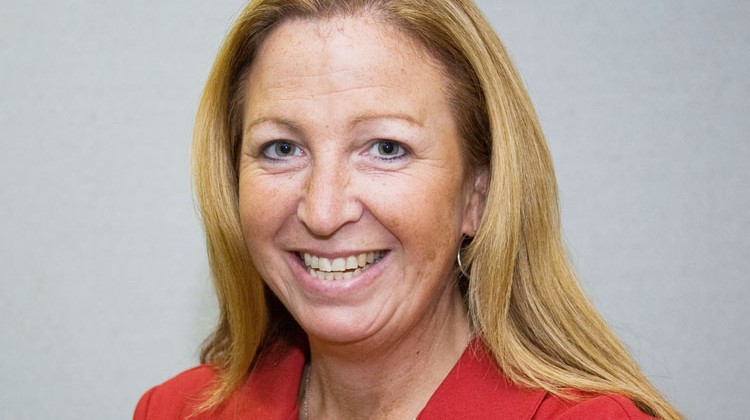 River House Adult Day Center announced Donna Spellman as its new Executive Director. Donna will fill the vacancy created by Carol Burns' retirement last June. The selection was made after a regional search and selection process.
"We are so pleased that Donna has decided to join our team at River House," Linda Longmire, Board President of River House says. "She has a wealth of knowledge of our community and lower Fairfield County. She is well known for working collaboratively and creating partnerships within the social services agencies. The Board and staff look forward to working closely with Donna as we continue to expand our existing programs and make River House a friendly, safe and nurturing environment for our aging seniors and those who love and care for them."
Donna (Adelberg) Spellman has dedicated her career to human services in the lower Fairfield County area for 27 years. Donna joins River House after spending the past 19 years at Family Centers where she was committed to developing a strong presence within the Greenwich and Stamford communities. In her role as the Director of Self Sufficiency and Independent Living, Donna led numerous community partnerships that focus on quality of life, healthy aging, self-sufficiency and independent living. Donna holds a B.A. in Musical Theatre from Clark University, an M.S in Community Counseling from the University of Bridgeport and a Certificate in Aging from Boston University School of Geriatric Social Work. Donna grew up in Greenwich and currently resides in Norwalk with her husband and three children. Donna will join River House on Nov. 2.
"I am honored and excited to join the team of professionals at River House" remarks Donna. "I have had the wonderful opportunity to grow and develop the last 19 years of my career at Family Centers and through that experience, I have become increasingly passionate and committed to serving and
advocating for aging adults and quality of life issues. I can't think of an organization more committed to providing seniors and their caregivers with support and care that enhances quality of life than River House. I am proud to be joining the staff, participants, volunteers, board and partners that work so hard collaboratively to advocate and provide crucial and critical support to seniors in lower Fairfield County."
River House is a non-profit agency that strives to enrich the lives of older adults in a fun, healthy, and engaging environment. Caregivers gain peace of mind knowing they have a place to find answers and support throughout their journey.
Tags:
greenwich
,
River House Adult Day Center