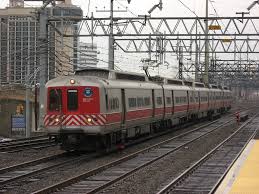 U.S. Senator Chris Murphy (D-Conn) launched a new campaign and online survey, 'Fed Up', to hear directly from Connecticut's commuters about why they're 'fed up' with Connecticut's traffic and poor transportation infrastructure.
"I want to hear from commuters around Connecticut about the nightmares of their daily commute – the challenges they face getting to work and to school, the valuable time and money lost because of delays. Whether it's on I-95, I-84, or Metro North, I want commuters to understand that we don't have to accept the status quo of gridlock," said Murphy.
Murphy is looking to receive feedback on how a shorter, more reliable commute could improve commerce, productivity, and quality of life for Connecticut commuters and residents. As a member of the U.S. Senate Appropriations Transportation, Housing, and Urban Development, and Related Agencies Subcommittee, Murphy will take the feedback and stories he hears back to Washington as he works to secure robust federal investments in rail and road improvements that support economic development and job creation throughout Connecticut.
"Connecticut traffic is a nightmare. I've heard from commuters all across the state, and they're fed up. Traffic means stress. Congestion means being late for work. Delays mean missing dinner with your kids night after night," Murphy said.
Connecticut residents are encouraged to visit Murphy's 'Fed Up' website and share their commuting experiences at www.murphy.senate.gov/fedup.