September 15, 2015
Column: from Edward Dadakis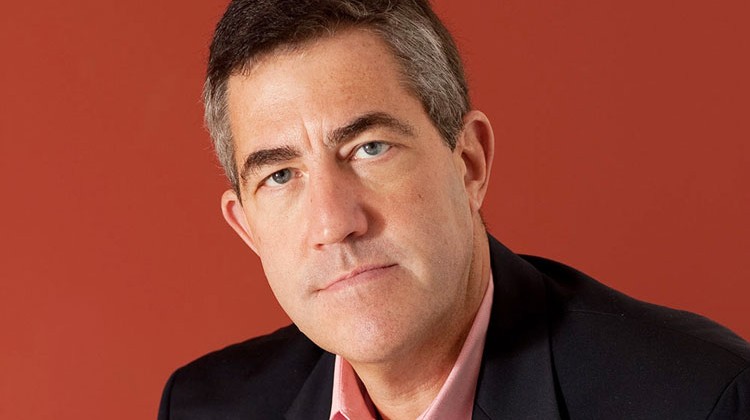 Today marks the 14th anniversary of the horrific attacks on the World Trade Center and Pentagon as well as the heroic actions of the passengers and crew of United Flight 93.
Greenwich has dutifully commemorated each of these sad anniversaries. Today, however, is different. Today, after years of building community support and raising private funds, the 9/11 Memorial at Cos Cob Park will be dedicated.
Greenwich has other 9/11 gathering places. There is a memorial on Great Captain's Island, but it's remote and inaccessible much of the year, including frequently on 9/11. On this year's anniversary the town has a special ferry running, but if you want to go next Friday you are out of luck.
There is also, a small, charred piece of steel from one of the Trade Center Buildings in front of the Glenville Fire House. While it mentions generically all that were lost, it is really there as a tribute to Glenville volunteer firefighters who stood by on 9/11 in case they were needed. Located on a noisy, busy street, it affords minimal space for reflection.
As such, it is likely the site at Cos Cob Park, overlooking the mouth of the Mianus River, will be Greenwich's most visited memorial. One can imagine that the smoke from the burning towers would have been visible from there 14 years ago. Its also close to the train tracks—bringing to mind the transportation so many of those who were lost took into New York City that fateful morning and that the soot-caked survivors rode home that night.
Not unlike the Pearl Harbor attack, or the President Kennedy assassination, or Neil Armstrong's first steps on the moon, everyone remembers where they were when they heard the news on September 11, 2001. Each person who was lost had a story and left behind people who loved them dearly and miss them terribly.
So today, of all days, it is indeed fitting that Greenwich, the community in Connecticut that lost the most people from that vicious attack, finally dedicates this memorial.
Located at a high point of the park, the centerpiece is two crystal towers soaring toward the sky, decorated with a stars and stripes motif.  Many will surmise, as I first did, that they are replicas of the twin towers.  In actuality they are meant to replicate the deeply moving annual "Tribute in Light" remembrance, where searchlights placed near the World Trade Center site are pointed straight up into the night sky, seemingly shining all the way to the gates of heaven.
There are 32 names etched into the towers' glass as an eternal remembrance. These people are the sons and daughters of Greenwich.
Yet there are hundreds and perhaps thousands of other names etched into the hearts of our fellow Greenwich residents who were also lost that day. Those people were their friends, or colleagues, or relatives, or perhaps they knew of them through others.  This memorial pays tribute to them, too.
The memorial offers a year-round venue, with easy access, for reflection, serenity and contemplation. People can visit to remember a birthday, or maybe an anniversary, or come to celebrate a new baby who will only get to know your treasured one from the stories you tell.  Other visitors will come here on 9/11 to remember what transpired on that horrible day.
With this dedication, Greenwich has kept the faith with those it lost. May the memorial always be a place to remember and, just as importantly, a place to never forget.
Edward Dadakis is a lifelong resident and legislator in Greenwich. Ed was first elected to the RTM as one of its youngest members. He is a former Chairman of the Greenwich Republican Party and currently represents our 36th Senatorial District on the Connecticut Republican State Central Committee.
Tags:
9/11
,
greenwich
,
memorial
,
september 11