September 8, 2015
Obituary: June M. Wingebach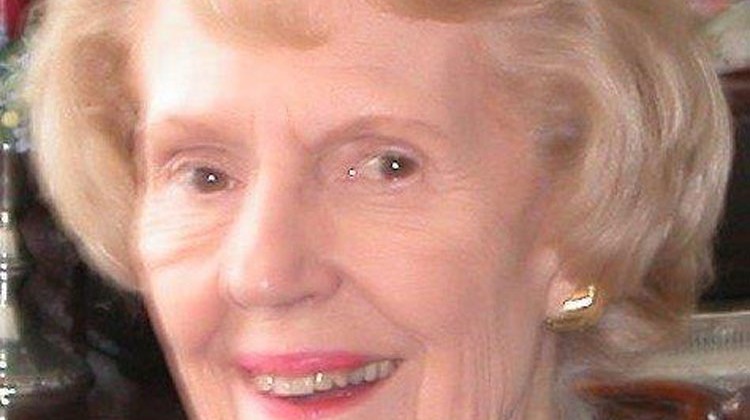 June M. Wingebach, of Stamford, died peacefully at her home on July 23. She was 96.
She is survived by her children, Wilbur M. (Bam) Alling of Wilmington, N.C.; June A. (Jaye) Richey of Riverside; and Albert M. (Bert) Alling of Arlington, Va.; and her five grandchildren and 11 great-grandchildren.
She was preceded in death by her husbands, Wilbur M. (Bill) Alling Jr. of Bronxville, N.Y. and Arthur D. (Art) Wingebach, also of Bronxville, and by her beloved friend Edward "Bin" Binshadler of Edgehill.
June was born on Feb. 28, 1919 in Detroit to Albert Edward and June Wood Meder. She graduated from Miss Porter's School and Sara Lawrence College, where she met her first husband, Bill. They married on June 1, 1940 and lived in New York City. Bill served in the U.S. Army in the European theater during WWII, and shortly after his return the couple moved to Bronxville to raise their three children. Bill died in 1967.
June married Art, a Bronxville widower, and they travelled the world for 25 years. Art died in 1994, and in 1998 June moved to the Edgehill retirement community, becoming one of its first residents. Shortly thereafter she met Bin and they became inseparable friends. Arm in arm, they would enter the dining room, four legs, two canes—a very happy six-legged creature.
In addition to her illustrious career as a wife, mother, grandmother, and great grandmother, June was accomplished at acting. She performed for many years in the Junior League of Bronxville's Children's Theater and had a leading role in the first in Edgehill Review. She served on the board of the Westchester Children's Association and was co-founder of the annual Christmas Tree Sale fundraiser, which thrived for many years.
Before transferring to St. Paul's Episcopal Church in Riverside, she was the oldest member of the Reformed Church in Bronxville, where she and Bill established their children's religious foundation.
A family burial service was held on July 29. A memorial service will be held at St. Paul's on Sept. 11 at 11 a.m. The family requests that, in lieu of flowers, donations be made to Westchester Children's Association, 470 Mamaroneck Ave., White Plains, NY 10605, or wca@wca4kids.org.
Tags:
greenwich
,
June M. Wingebach
,
Obituary
,
St. Paul's