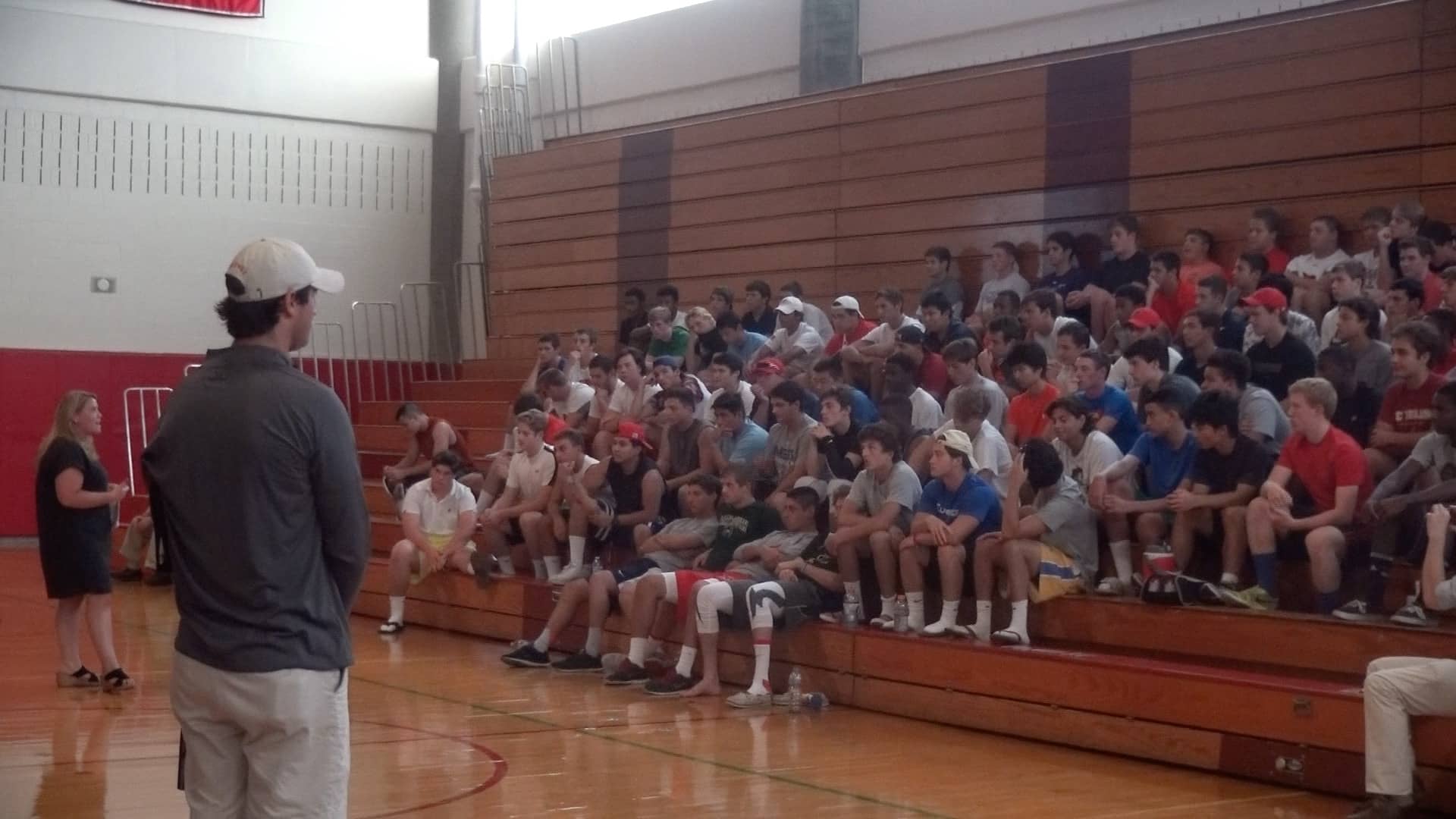 [jwplatform Xl1qgnHS]
The Greenwich High School football team gathered for a preseason meeting, but this one isn't just about teaching the players lessons on offense and defense.
Meredith Gold of the Greenwich YWCA Domestic Abuse Services spoke with the team about dating violence and sexual assault.
"I think it's important these are at least talked about so we can educate our young adults," said John Marinelli.
About 85 players listened to the facts about domestic abuse, something several professional athletes have been a part of in the recent past. But, Greenwich head coach John Marinelli says this type pf discussion with a team isn't new- he even did it as a player.
"We aren't doing it because it's in the news, we are doing it because it's the right thing to do- to properly educate young people on what is right and what isn't right, what is appropriate and what's not," said Marinelli.
For more information on services offered by the YW, visit www.ywcagreenwich.org.