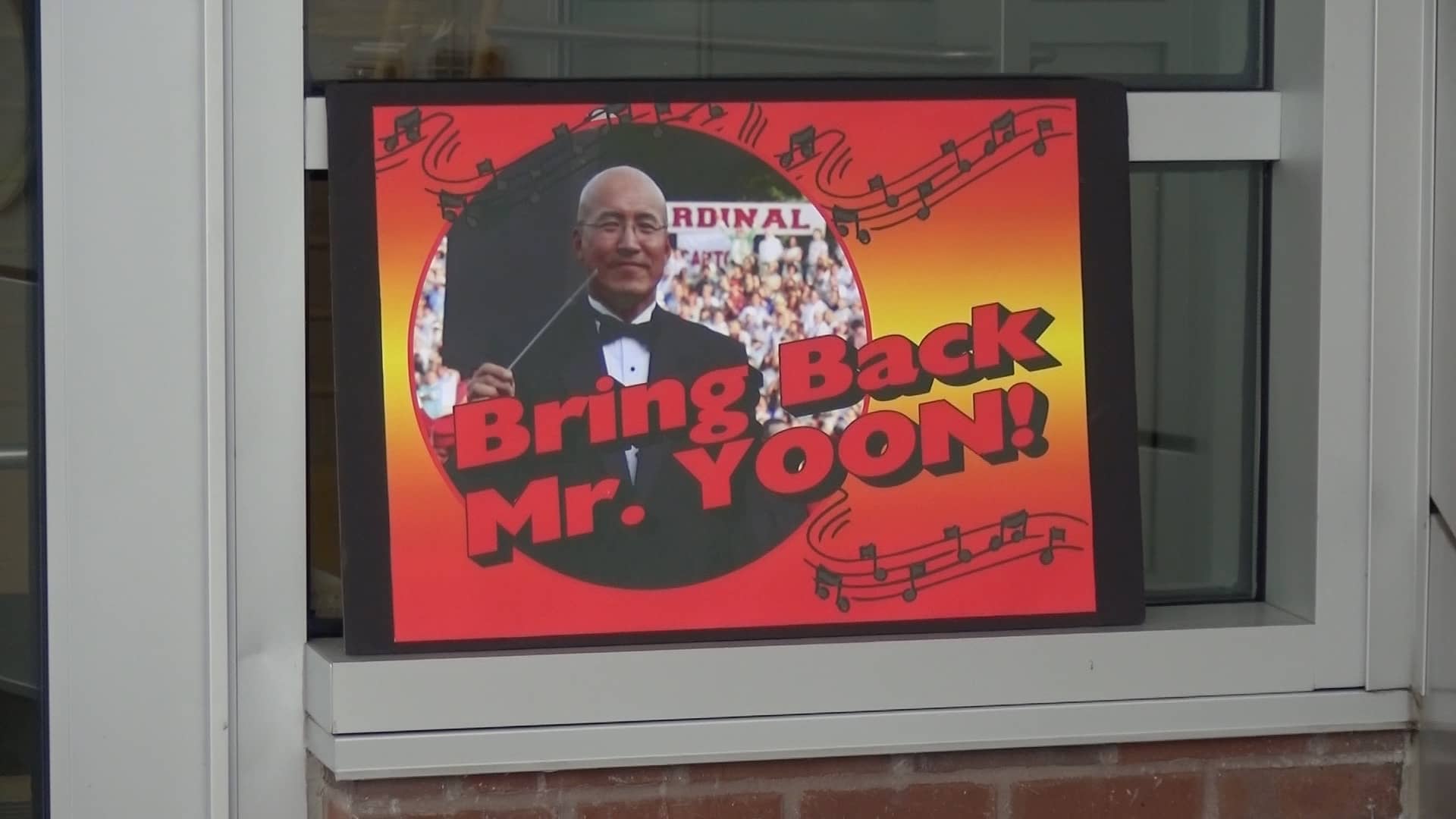 [jwplatform RRYqbsV5]
The second day of hearings has just concluded in the case of John Yoon, the former Greenwich High School band director who is fighting for his job back after being terminated last month for allegedly bullying two students.
Robert Lichtenfeld, the retired Human Resources director for Greenwich public schools, took the stand in front of about 50 faculty members, students, parents, and administrators at Glenville School.
"Considering the complaints concerning these two students, is there any reasonable alternative to terminating Mr. Yoon's employment?," asked Thomas Mooney, attorney for Dr. William McKersie, to Lichtenfeld.
"I feel no," said Lichtenfeld.
The two students referred to as student A and B accused the former teacher of humiliating them and making them feel inadequate.
These accusations came after Yoon was suspended at least three times and received six written warnings in his 23 year career at GHS. Lichtenfield says Yoon signed a last chance agreement in May of 2014 after getting in an altercation with colleague Patrick Taylor.
"The conversation became quite heated, raised voices. As it was reported to me, Mr. Taylor called Mr. Yoon a name and Mr. Yoon became very angry. It almost came to blows," said Lichtenfeld.
But through it all, Yoon has the support of parents and students who say he is a strict teacher, but he treats everyone the same.
"Mr. Yoon has greatly impacted my life He has let me expand as a player," said Cameron Thibault, a sophomore at GHS and a former student of Yoon.
Student A was demoted from section leader after he made the band late to a competition in Darien, and then asked to leave early to prepare for a science project, according to testimony.  Yoon's lawyer Daniel Young compared the accusations to a football coach, saying a coach would pull the quarterback without worrying about his feelings if it was good for the team.
"Mr. Yoon had not spoken to him about that, so the child was quite surprised and embarrassed. Mr. Yoon gave his explanation, basically saying he child was a disappointment, he wasn't practicing properly, he was placing his own needs above the needs of the band," said Lichtenfeld.
"He's just trying to keep everyone in line. Everyone is holding an instrument, it's hard to keep that all in balance. He's trying o keep things organized," said Thibault.
There are four more hearings scheduled in August and September for the rest of the witnesses to testify, if necessary. Once finished, a hearing officer will give his recommendations to the board of education, and the board will ultimately decide Yoon's fate.