June 18, 2015
Boys & Girls Club of Greenwich establishes new endowment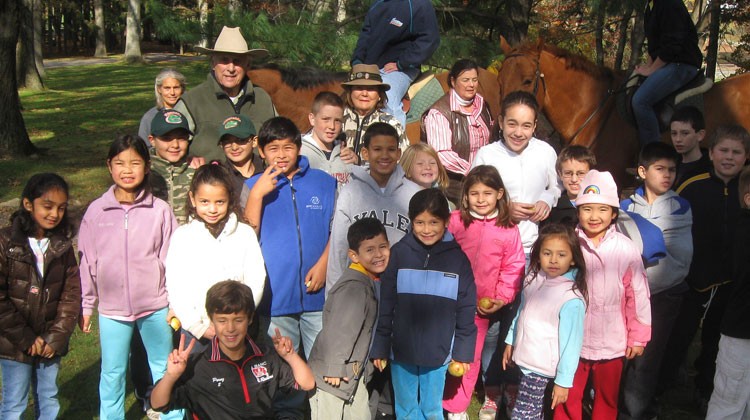 The Boys & Girls Club of Greenwich announced the establishment of the Adalbert and Marie von Gontard Fund. The permanent endowment fund will continue to provide to the Club throughout and beyond the couples' lifetime.
The funds will be used to support the various education programs that the Club provides, as well as contributing greatly to their college scholarship funds. The Club grants college scholarships to individuals selected by their college scholarship committee.
Adalbert von Gontard, widely known as Adie, is an active participant on the Club's college scholarship selection committee as well as the Board of Directors.
"It brings me and my wife Mamie great joy to know that we are helping young people fulfill their educational journey," he says. "A college education is another step in meeting the Boys & Girls Club mission to help the children who need us most to reach their full potential as productive, caring, responsible citizens."
In 2014, the Boys & Girls club of Greenwich granted $124,000 in scholarships to 35 students. These grants allow students to pursue a secondary education that may not have been available otherwise, as 54% of Club families qualify as low-income in Fairfield County.
"By establishing a permanent endowment to fund educational programs and college scholarships, the von Gontards have generously ensured that children in Greenwich who need financial assistance to pursue their educational dreams will have support from the Boys & Girls Club of Greenwich for years to come," said Club CEO Bobby Walker.
The Adalbert and Marie von Gontard Fund will also support the many recreational and academic programs that the Club provides, such as their After-School program that serves and average of 320 children a day.
Says Adie von Gontard, "I hope our gift inspires others to give back to our community and to support educational initiatives for children of all ages at the Boys & Girls Club of Greenwich."
The von Gontards generosity and devotion to the Boys & Girls Club has helped assure that success within reach of every young person that enters its doors.
Tags:
Adalbert and Marie von Gontard Fund
,
Boys & Girls Club of Greenwich
,
endowment
,
greenwich