May 21, 2015
Things to do This Memorial Day Weekend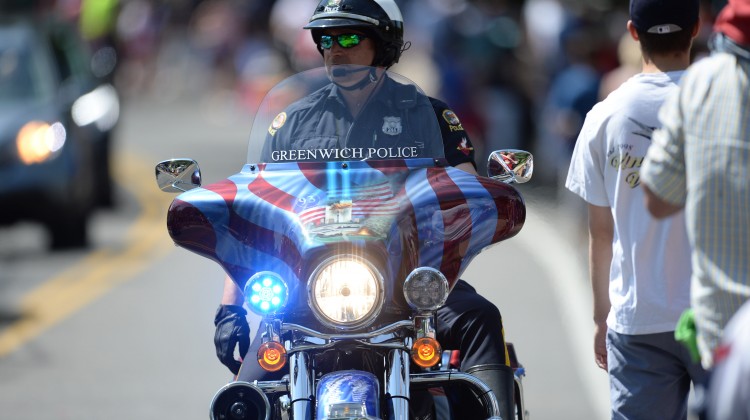 The wafting smells of barbecues, sounds of people lining the beaches, bands tuning up their instruments, and bicyclists motoring around town means only one thing: Memorial Day weekend preparations are in full swing in Greenwich.
Whether it's cheering the parade, enjoying the Town Party, or heading to the beach, Greenwich will be active this weekend. Here are the different ways to celebrate around Town.
Join Greenwich residents and enjoy a day of food, kids activities, and music from Earth, Wind, and Fire, OAR, The Doobie Brothers, and many local bands at the Greenwich Town Party. The party starts at 10 a.m. on Saturday, May 23 at the Roger Sherman Baldwin Park and doesn't stop until 10 p.m. Tickets and more information is available at www.greenwichtownparty.org.
The Indian Harbor Yacht Club will be celebrating Memorial Day with a wreath laying on Monday at 8 a.m. Organizers said this event honors the brave men and women who have given their lives for the country. Indian Harbor Yacht Club is located at 710 Steamboat Road.
Sunday, May 24 is a day full of parades. The first one is the Byram Veterans Association Parade. Follow the red, white, and blue down Delevan Ave. The next parade begins at 5 p.m. The Glenville Parade and Service is an annual event, organized by the 9th District Veterans Association and the Glenville Volunteer Fire Company. The parade begins at Walker Court and continues down to the firehouse. Immediately following the ceremony will be a memorial service and wreath laying at the Veterans Monument.
The Sound Beach Volunteer Fire Department Memorial Day Parade will step off at 10 a.m. on Monday. It travels down Sound Beach Ave. to the First Congregational Church of Greenwich and ends with a ceremony in Binney Park.