[jwplatform OEgdvm15]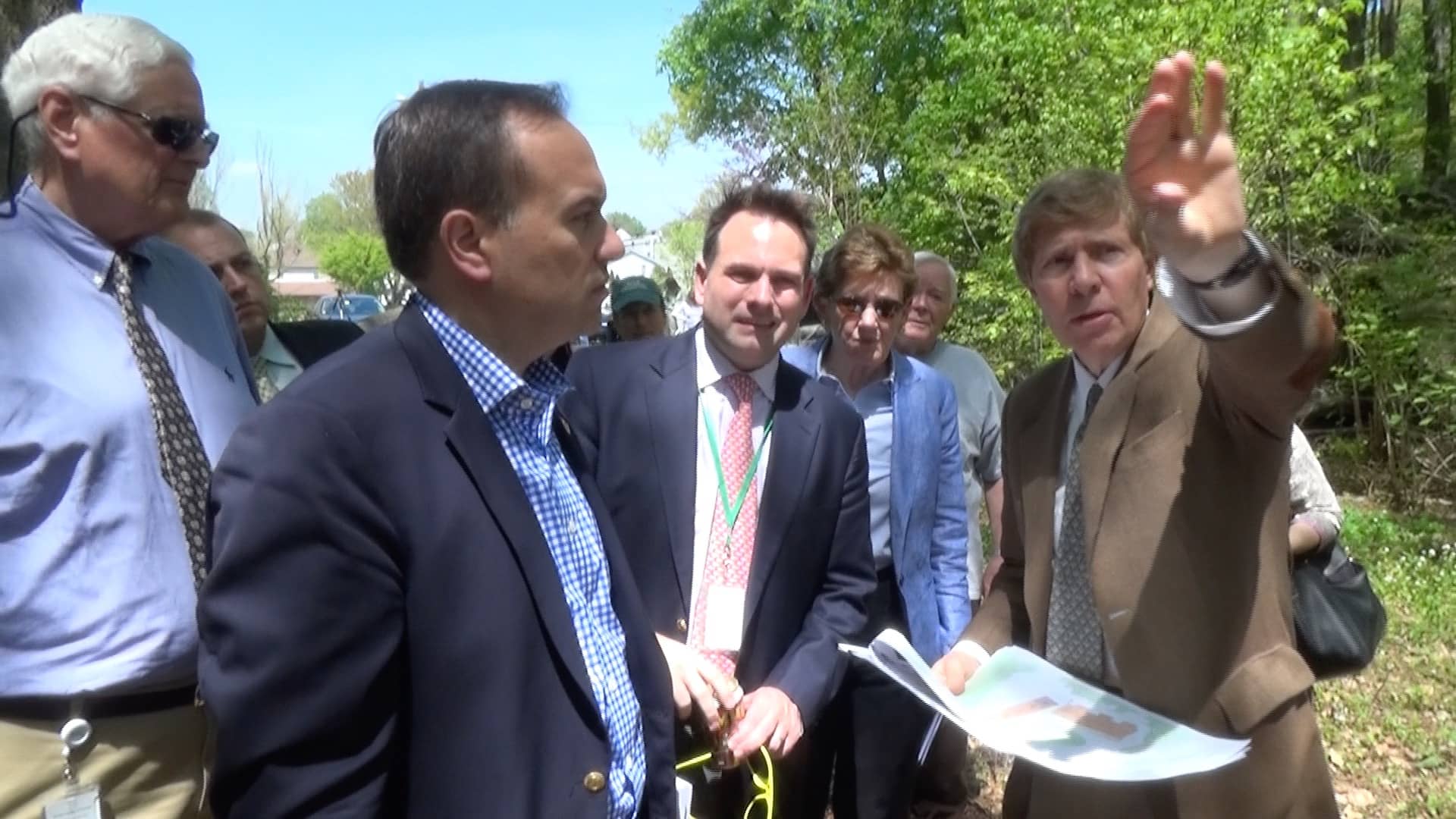 [jwplatform OEgdvm15]
The Greenwich Board of Selectman had the opportunity to tour the proposed
site plan for a new, New Lebanon Elementary School. This plan is called
"Scheme C" and is the only plan that has the support of the Board of
Eduction.
"What the Board of Selectman is most concerned about is, prior to making
a decision, that we are well versed in what is being proposed," said
First Selectman Peter Tesei.
The plan calls for a new 58,000 square foot building to be constructed
behind the current building, meaning it would be at a much lower elevation
and much closer to 95. But, this plan avoids using up playing field
space, and the children would be able to stay in the current school
during the construction phase.
"There is no way they should be displaced. That would be a huge mistake for
kids who need every bit of learning time that they possibly can have,"
said State Representative Mike Bocchino.
"This building is a good school, it's a neat school, it's a clean school.
It's going to be the school until we sort out what will be the new
building," aid Superintendent Dr. William McKersie.
Superintendent of School Dr. William McKersie pointed out to everyone on
the tour work that has already been done as part of the Town's Curb
Appeal project.
"We wanted to make sure the schools outside, which is the Town's
responsibility, look great," said McKersie.
First Selectman Peter Tesei said the tour was helpful for everyone
involved.
"Clearly everyone is in support of a modernized facility. It's just
making sure that it's well thought out. It not only meets the needs,
but that we are not embarking on another capital project that has
unintended consequences," said Tesei.
"The faculty and the students have been incredibly resilient of this
process. But there comes a time when you have to say enough is enough,
let's get working on this, let's get the project moving forward," said
Bocchino.
The Board of Selectman are waiting on more soil test results and
has tentatively scheduled a vote for municipal improvement on May 28.