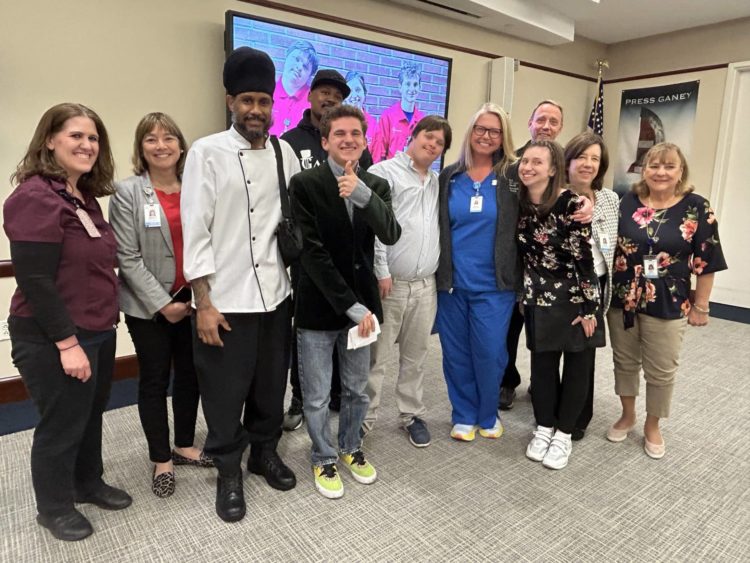 Caitlin Daingerfield, Harry Perlman and James Warner, graduated from Project Search on Thursday during a celebration hosted by Greenwich Hospital, where the interns have been training and working hard for the past nine months.
Project Search is a work-skills program offered by Abilis, a non-profit agency that assists individuals with special needs. Greenwich Hospital has served as a Project Search training site for four years. This year, the interns were paired with hospital mentors from Environmental Services, Facilities, Food and Nutrition Services, Materials Management, Maternity, Surgery and Transport. Perlman and Warner live in Greenwich; Daingerfield lives in Stamford.
"Greenwich Hospital has made a difference in the lives of past and future graduates, and has set an example for the community," said Amy Montimurro, Abilis president and chief executive officer. She thanked the hospital employees who "opened their hearts and dedicated their time" to help the interns succeed.
Stacey Green, director of Volunteer Services and the hospital's liaison with Project Search, commended the graduates for their commitment tenacity. "We are so proud of all of you," she said. "We look forward to your future successes."