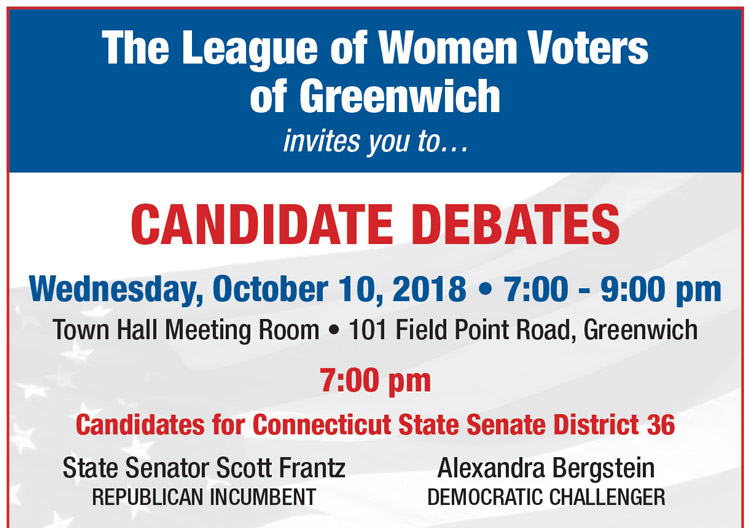 The League of Women Voters of Greenwich will host two debates for candidates running for the State Legislature at Greenwich Town Hall Meeting Room on Wednesday, Oct. 10 from 7 to 9 p.m.
The first debate will be between State Senate candidates Republican incumbent Scott Frantz and Democrat challenger Alexandra Bergstein. This debate will last 45 minutes.
The second debate will be for candidates in the 150th House District, Republican incumbent Michael Bocchino versus Democrat challenger Stephen Meskers and candidates in the 151st House District, Republican incumbent Fred Camillo versus Democrat challenger Laura Kostin. This debate will last 75 minutes.
The debates will use the Cumulative Time Format. The Moderator is Kay Maxwell. The public will be invited to submit written questions and a bi-partisan Screening Committee of League members will screen the questions for relevance and duplication.
The Voters Guide will be published digitally on the League website around Oct. 15 and a paper copy will be available on Thursday, Nov. 1 in the Greenwich Time.
Nov. 6 is Election Day.