In Memory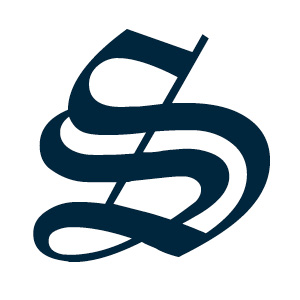 At the Sentinel, we do not charge for local obituaries. Please look over these suggestions and let us know if we can help in any way.
We feel crafting an obituary as a remembrance is best approached with love of the person and the community in which they lived and loved. An obituary acknowledges loss and celebrates the joy of a person's life and the gift of having known them as a part of our lives.
It enlists the community, whose support is needed and appreciated. An obituary also serves to identify and communicate the passing of a member of our community and to exchange information about visitations, services, burials, and memorial information.
This guide will help you to prepare a remembrance of what was special about your loved one and organize your information.
Begin with the name, age, and place of residence of the deceased, along with the time and place of death. This identifying statement and announcement of the fact of death can be communicated in many ways. 'Passed away', 'died', 'went to be with his Lord', 'after a long struggle with cancer', 'surrounded by her family', are all common variations in this statement.
An obituary is not a biography, but a recounting of the most important events, qualities, contributions and connections in a person's life. Some milestones might be: the date and place of birth, parent's names including mother's maiden name, date and place of marriage, birth name of spouse, education, work, and military service.Listing events chronologically works well, but do not be afraid to put the more important information such as marriage before education, even if it took place afterward. Do mention significant contributions and recognitions but summarize for a person involved in many service and social organizations, places of employment, hobbies, etc. such as "was a dedicated volunteer for many charities" or "worked throughout her life helping those in need."
While summarizing to avoid long lists, give meaningful examples to illuminate – a quirky habit, a favorite recipe, a deep passion, or a favorite saying.
List survivors and those who preceded your loved one in death. We suggest including everyone you may consider. List relatives with their first name, spouse's first name in parenthesis, then surname. If the spouse's surname is different, or the couple is not married, include the partner's surname in the parenthesis along with their first name.
List the service detail and be sure to include the essentials: time, full date and place of service along with the name of the officiant; time, full date and place of burial or interment if applicable; and finally, time, full date and place of visitation(s). Please remember that an interment is placing remains in their place of rest, while internment is confining a person to a place against their will.
At the end of an obituary a special message  such as 'in lieu of flowers, memorials may be made to..' or 'Special Thanks to the staff at General Hospital for..' or 'We will always carry your memory in our hearts'. A short prayer or a line from a poem can be a way of communicating something that did not fit into the body of the obituary.
Photos are a pleasant reminder of the person we miss and a useful way for readers to recognize loved ones and friends. A recent photo is usually best. If you would like to use an earlier photo, include a recent one as well.
Remember that the purposes of an obituary are; acknowledging the passing of one of us, celebrating the gifts that the person's life brought to us, sharing parts of a life that we may not all be aware of, and expressing the grief of our loss. Most important, make this remembrance meaningful to you as well as informative, expressive, and easy to read.