James McArdle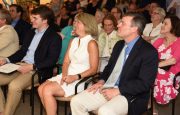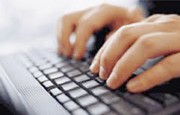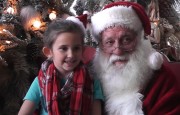 It's may not feel like winter with temperatures in the 60s, but the Christmas spirit is in full swing at McArdle's Florist and Garden Center.
Old Saint Nick arrived in grand style Friday afternoon for the opening of the 7th Annual Greenwich Reindeer Festival & Santa's Workshop.
"It's wonderful," said James McArdle, President & CEO of McArdle's. "I don't think there was a community event during the holiday season prior to us starting this seven years ago. It is a great way to bring Greenwich together."
While other braved the stores and malls to get the Black Friday deals, kids and kids at heart lined up to get their picture the Santa and say hi to four of his reindeer outside.
"We say the reindeer and she was so excited!" said Jen Danzi who brought her daughter Jones to meet Santa Claus. "She kept screaming "reindeer, reindeer!" She was so excited to see them."
"Adults are a little more intrigued about the reindeer than I think the kids are," added McArdle.
"I think it is cool that they [little kids] get to see that reindeer are real," said Katie Day.
And everyone is in the holiday spirit.
Selectman Drew Marzullo said "It is my favorite time of year. It is beautifully decorated and there is something about the holiday season and something about Christmas that brings out the good in people."
"It's just a great way to unite this great town," added McArdle.
Feeding times for the reindeer will take place daily at 9 a.m. and 4 p.m. The reindeer will remain at McArdle's until approximately 2 p.m. on December 23.Photos with Santa will take place Monday through Friday, noon to 6 p.m.; Saturday, 9 a.m. to 6 p.m.; and Sunday, 9 a.m. to 5 p.m. Santa will stay on for photos until 3 p.m. on Christmas Eve.
read more...