Heavey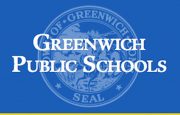 At the request of the Greenwich Public Schools' PTA members, the District will host a Safety Forum on Wednesday, November 20 at 7 p.m. at Greenwich High School's Media Center, 10 Hillside Rd. read more...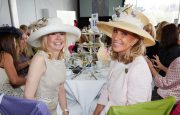 By all accounts, the YWCA Greenwich 12th Annual Old Bags Luncheon was a rousing success. From the weather, to the venue, to the more than 370 women who came to Belle Haven Country Club to shop, this year's event brought to light the serious issue of domestic violence in the Town of Greenwich. read more...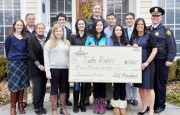 Every year, the Junior League of Greenwich designates $5,000 of its funds to be awarded to one or more community organizations through its Community Grant Award. The grant is intended to fund new initiatives or expand programs and services relating to significant community needs, not subsidize existing programs. read more...