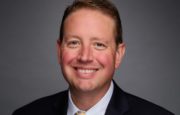 Greenwich High School Headmaster Mr. Ralph Mayo has appointed Mr. Andrew Byrne as Folsom House Administrator and Mathematics Program Coordinator at Greenwich High School, effective August 17, 2020. Most recently, Mr. Byrne held the role of Director of Human Resources at the United Nations International School in New York City and will be returning to Greenwich Public Schools to replace Ms. Dana Tulotta who recently accepted the role of Assistant Headmaster. In this role, Mr. Byrne will be responsible for the social, emotional and academic needs of Folsom House students, oversight of Folsom House staff, curriculum and instructional practices for the Mathematics Program and more. read more...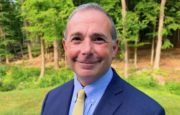 Greenwich Public Schools Superintendent Dr. Toni Jones appointed Mr. Marc D'Amico as the Director of Curriculum for K-8 and Head of K- 5 Leadership for the GPS District, effective July 1, 2020. In this new role, he will lead the elementary principal team and be responsible for K-8 Curriculum, Instruction and Assessment; fostering innovative practices which represent a 21st century mindset to providing equity and access across all schools in making learning personal; building and managing a fiscally responsible budget focused on innovative teaching practices; providing oversight, coordination, consistency, and collaboration with the K-8 curriculum; and creating effective parent, teacher, and child communications and curriculum content, among other responsibilities. read more...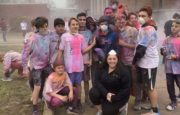 Superintendent of Greenwich Public Schools Dr. Toni Jones announced that Western Middle School's Ms. Erin Montague is the Greenwich Public Schools selection for the 2021 Connecticut Teacher of the Year Program. She will be acknowledged for this recognition at tomorrow evening's Board of Education Special Meeting. read more...