Obituaries
Obituary Policy
The Greenwich Sentinel publishes obituaries at no charge. We do, however, edit them to conform to our standards and style.
An obituary acknowledges loss and celebrates the joy of a person's life and the gift of having known them as a part of our lives. It enlists the community, whose support is needed and appreciated.
If you would like more guidance, please click here, Obituary Submissions, for a guide to preparing a remembrance.
Please send obituaries to The Editor, Greenwich Sentinel, 1 River Road, Cos Cob, CT 06807, go to www.GreenwichSentinel.com, or e-mail them to Editor@GreenwichSentinel.com.
Be sure to provide the name and phone number of a family member, so that we can call to clarify information or request further details. We ask also that you include the name and contact information of the designated funeral home.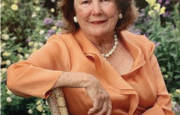 read more...

John Augustus Mead, a lifelong resident of Greenwich, CT, passed away on June 14, 2020, at the age of 80. The son of Stuart Augustus and Ella Jeanette Mead, John spent his early years at his father's car dealership, which is where his love of all things vehicular first started. He graduated the Brunswick School in 1957 and briefly attended college. John met the love of his life on a blind date. He and Linda Davis Clarendon married in 1963. They had three children, Peter, Wendy, and Laurie, and they became actively involved in the Mead School as they sought a better way for their children to be educated. read more...