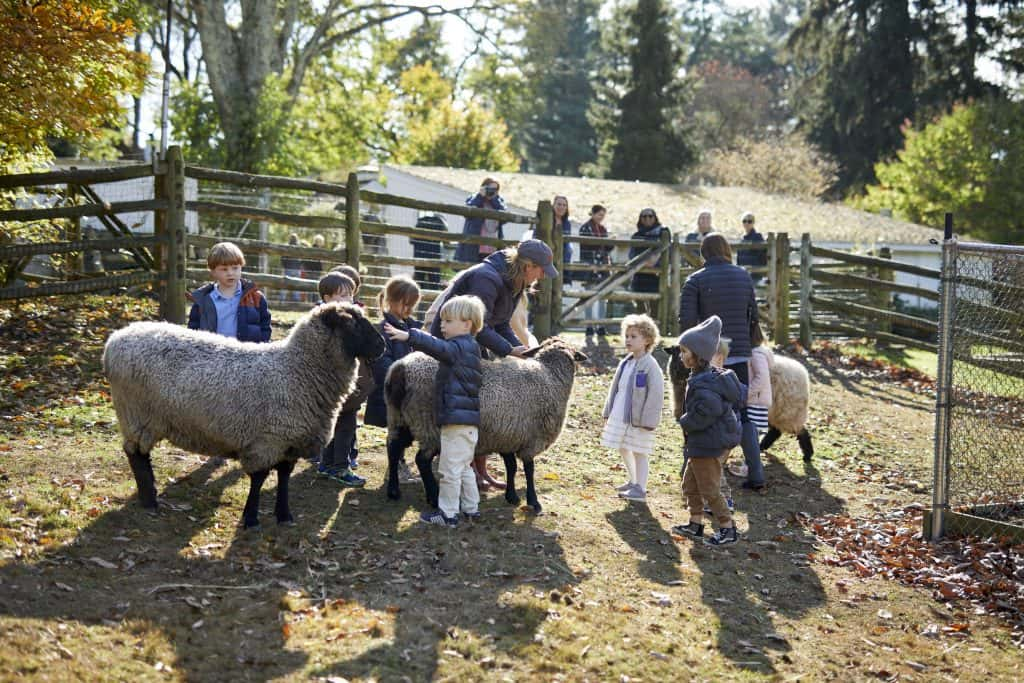 Greenwich Country Day School (GCDS) has acquired the French Farm, a 110-year-old historic farm on Lake Avenue. 
The French Farm, often described as a magical place, was the first Greenwich property to be listed on the National Register of Historic Places in 1975.
French Farm's main house and farm buildings were designed by H. Van Buren Magonigle and built in 1906 for owner Mary Billings French. Subsequent owner David R. A. Wierdsma, an art collector and horticulturalist, preserved the working aspects of the farm while adding extensive botanical gardens, artifacts, sculpture, and minerals throughout the property.
The farm features sheep, chickens, peacocks, herb and vegetable gardens, barns, workshops, and a greenhouse, along with its art and botanical collections. Together, they provide engaging learning opportunities for adults and children.
"French Farm is a magical place, and nature is a master teacher," says GCDS Headmaster Adam Rohdie. "French Farm will engage students in caring for our world and building community. We are excited about the possibilities and committed to being good stewards of the Farm's past and its future."
Recently, GCDS pre-kindergarten classes visited the Farm. They learned about caring for farm animals and had the opportunity to interact with the chickens and sheep. Surprised by how gentle the animals were and full of questions, the children showed how eager they are to be good stewards of the Farm.
Rohdie noted the school's ability to have another wondrous learning environment just over 3 miles from their other campuses offers unique real world experiences for children of all ages.
The Farm provides interdisciplinary educational opportunities for all grade levels. Current initiatives include planting and growing food for GCDS cafeterias using GCDS food scraps for compost, producing organic eggs, learning greenhouse science and hydroponics to renovate the greenhouse and cold frames for use in food production. Future projects include working with the sheep's wool, raising chickens for egg production, and rebuilding the sheep house.
read more...