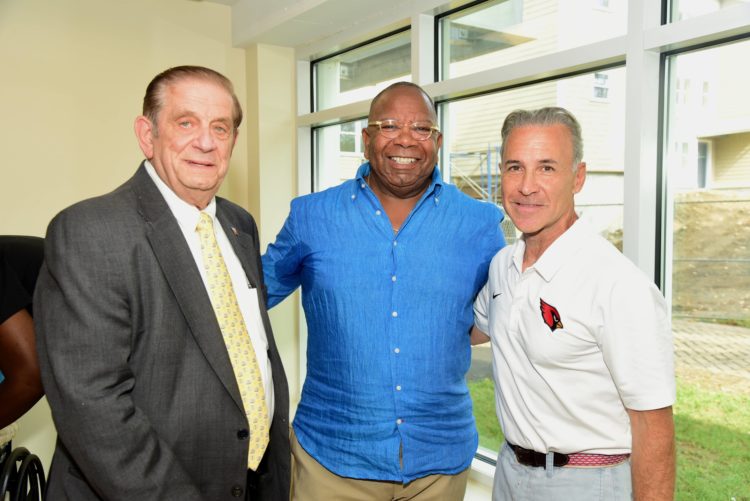 Letter to the Editor from Sam Romeo:
I wish to respond to our Democratic State Representatives' claim and Acknowledgment that "It takes leadership to protect Greenwich from over-development."
Greenwich and Fairfield County are besieged by the States' mandated law, 8-30g, that requires all towns in the state to achieve 10% affordability or to be threatened with losing control over local zoning other than as it applies to health and safety.
Greenwich has approximately 5.7% of affordable housing, 5.4% of it is managed and owned by Greenwich Communities. It is easy for our state elected officials to vote against the law in the state capital. This is a throw-away vote because the state legislature is overwhelmingly controlled by Democrats and the state Democratic party would not abandon its support for this law.
Leadership means creating/supporting a plan to comply with the law, thereby removing the hammer from the hands of developers. Greenwich Communities is the answer to this problem. Let us start with a simple question, how many new affordable developments have been supported publicly by our elected democratic officials? The answers are recorded in their vote, which you can fact check.
13 new units (all affordable) proposed at:
Adams Garden –  The Vote? 2 Republicans, Yes | 1 Democrat, No
Vinci Gardens (a 52-unit Senior/Disabled development) – The Vote? 2 Republicans, Yes | 1 Democrat, No
Armstrong Court (Redevelopment of 144 units and 18 new town homes (all affordable)) – The Vote? 2 Republicans, Yes | 1 Democrat, No.
You decide who is leading!
Our First Selectman Fred Camillo has been a supporter of Greenwich Communities his entire political career and has led on affordable housing proposals from Greenwich Communities without equivocation.
The answer is not to play word games and have straw votes, the answer is to stand up and be counted by providing the Leadership to escape this burdensome law. That is what the Republicans are doing and have done on this issue in Greenwich.
Sam Romeo is Chair of Greenwich Communities (formally Greenwich Housing Authority).