By Patricia Chadwick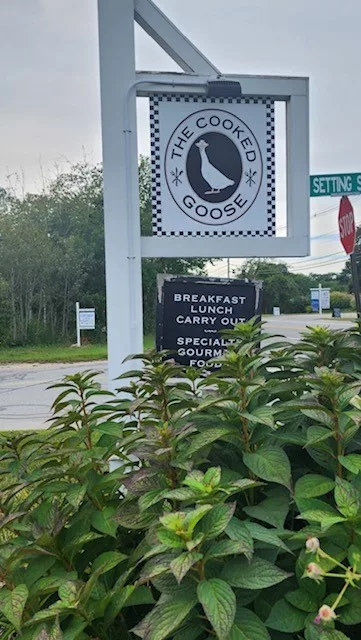 An unpretentious coastal town off US Route I-95, in the southwest corner of the smallest state in the Union, with a year-round population of about 20,000—it's not likely that you've heard of the place unless you're a New Englander. And like thousands of towns in this country, its "Main Street" is dotted with small businesses—a furniture store, a wedding gown boutique, "antique" consignment shops, and an array of small specialty stores, selling jewelry or books, herbal remedies or musical instruments, lingerie or liquor. And interspersed among the myriad merchants' outlets are lively cafés, pubs, a few diners and a growing number of upscale restaurants. A recently refurbished cinema shows the latest movies and houses a thriving music school. As is the case in much of the country, beyond the small center of town are larger businesses—law firms, car dealerships, urgent care centers—as well as the ubiquitous mega shops, with names like CVS, Stop & Shop, Staples and Walmart.
Just three and a half miles from downtown Westerly, you may come across a non-descript restaurant with the name: The Cooked Goose. It's more than worth a stop, most particularly in the spring and fall, when there is little to no wait for a table. What's so special about the place? In three words: Jen and Andrew. In 2005, Jen and Andrew took two giant steps together: they got married and they opened "The Goose," as the locals refer to it. Andrew brings the skills of a chef, with farm to table products, and a varied menu that includes sandwiches named after local residents. Jen is endowed with the human touch for graciousness and organization. When she arrives promptly at seven o'clock each morning, dressed in a simple, elegant and eye-catching dress, she sends the message, with her presence, that customers are in good hands. Together they are the heart and soul of The Goose that offers the best of food, ambiance and service. Who could ask for anything more?
Let's start with the food—purposefully unfancy yet appetizing, healthful, and meant to please. Would you like to substitute a cup of fresh fruit for the toast? Not a problem. Would you like your oatmeal with a concoction of toppings, including brown sugar, butter and salt? Of course. My favorite selection—an egg white omelet with mushrooms and asparagus—is reliably perfect every time. And The Goose is easy on the pocketbook—both at breakfast and at lunch. Then there's the ambiance—deliberately low key and friendly. Tables for two, and four, and a few large round tables for six. The Goose could be described as a place for "men who breakfast," in sharp contrast to "ladies who lunch"—a term made popular some forty or so years ago to describe New York City's well-dressed, well-heeled and non-working women who vied to be seen lunching in the city's poshest restaurants. On any given morning, by 7:30 or 8 o'clock, you may find one or two large circular tables occupied by six or so "men of the town"—familiar faces of local lawyers, contractors, merchants, businessmen with connections to town hall and even a few summer residents. Hearty laughter erupts occasionally, and after an hour and a bit, they head off to their day jobs.
And then there is the service—what I like to think of as The Goose's "secret sauce." It's what makes one return time and time again. The art of service is learned, and there is no better teacher than Jen, with her trademark warm smile and mellifluous voice, as she glides from table to table engaging quietly with every diner. She is also mother hen to more than twenty employees, each one of whom is interviewed, trained and hired by her for the busy summer season. Many of the young servers arrive as high schoolers—unpretentious, eager to learn, and entrusted by their parents to Jen. Almost inevitably they return for several summers as college students. The personalities of the servers are varied, but there is a common vibe among them all because they have been trained by Jen and they live by her rules. Diners can take pleasure knowing that they will never be rushed through a meal—breakfast has the right to go on all morning, if that's what the customers want. An empty plate is not an invitation to be scooped up and whisked off, leaving an ugly bare spot in front of a diner. At the end of a leisurely meal—one that was hard pressed to cost more than twenty-five dollars—it's easy to add a generous gratuity. Ten bucks instead of five—those extra fives add up and can make a real difference in defraying the cost of gasoline on the trip on the long trip back to college.
Andrew is right when he says, "The Goose is woman-owned, woman-run, and woman-trained. But, as the saying goes, "It takes two to tango." The people of Westerly can only hope that Jen and Andrew will be dancing for years to come.
Patricia Chadwick is a businesswoman and an author. Her recently published memoir, Little Sister, the story of her unusual childhood growing up in a cult, is now available in paperback. She is currently working on her second book, Breaking Glass, about her "growing up" on Wall Street. www.patriciachadwick.com