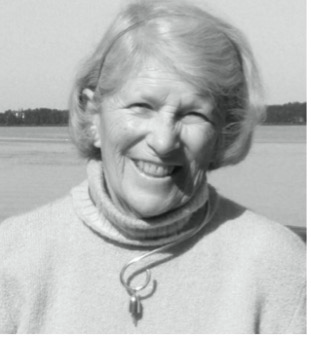 July 28, 1930 – January 15, 2023.
Eleanor Rutledge Holt died on Sunday, January 15, 2023 at 92 years of age. The daughter of Eleanor Oliver Rutledge and Benjamin Huger Rutledge, M.D.
She attended the Bachelors Cotillion, Baltimore and Saint Cecilia's, Charleston. She graduated from The Bryn Mawr School and Goucher College. After college, she was an editor and then an account executive of a trade magazine in NYC. In 1958, she moved to Cos Cob, CT with her husband Arnold where they raised their family. Later in her career she was a sales manager of a housewares import firm. She retired as a Realtor Associate GRI in 1995.
She was a member of the Junior League in Baltimore, New York and Greenwich.
Sports were her biggest delight; field hockey & lacrosse in her earlier days and tennis throughout most of her life.
Ellie is best known as a genuine friend, unequivocally fair, modest, honest and frugal, yet generous. Her wit and smile were contagious.
Ellie was a long-time member of the Belle Haven Club, Greenwich, CT and The North Haven Casino, North Haven, ME. She wintered in Cos Cob and summered at her family home on Vinalhaven, Maine.
Her husband Arnold Rich Holt, an industrial designer, predeceased her after 42 years of marriage. Ellie was a devoted mother to Olivia Cauldwell Holt (Clawson Smith), Susan Middleton Holt and Eliza Rutledge Holt (Dean Clarke), grandchildren Alexandra Bartone Legra, Kaitlen Stone Clarke, Oliver Rutledge Clarke, and one great grandson, Jackson Middleton Legra.
A memorial service will be held April 15 at 2 pm The Belle Haven Club, Greenwich, CT.
For online condolences, please visit Gallagherfuneralhome.com.
In lieu of flowers, contribution can be made to: The Bryn Mawr School, Attn: The Advancement Office, 109 Melrose Ave., Baltimore, MD 21210, In memory of Eleanor Holt for Athletics Dept., or Vinalhaven Emergency Services, 19 Washington School Road, Vinalhaven, ME 04863, In memory of Eleanor Holt.